Campus Life
Being a Student at Bar-Ilan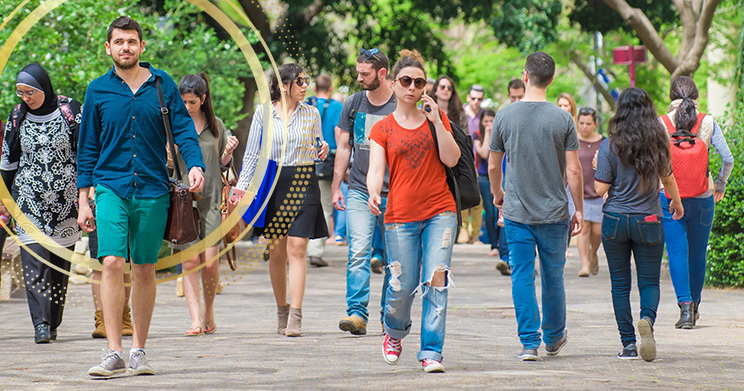 Bar-Ilan University invests special efforts in cultivating campus life, which is an integral part of the student experience. These days, when we are all subject to COVID-19 restrictions, the paths and lawns are empty, but normally the campus is bustling with life all year round. We believe that student social life and comradery contribute to an enjoyable university experience and possibly, even to academic achievement and personal success along the way. During normal times, the university encourages holding events – both large and small – where everyone can find their place.
Bar-Ilan students participate in "Fun Days," outdoor performances and activities during class breaks, weekly fairs and holiday-related events – including cholent tasting for Shabbat. The events are held at the initiative of the various faculties, students, faculty members, the Office of the Campus Rabbi and the student committee. The activities are for everyone on campus and are part of the university's pluralistic approach. We hope to return to this routine as soon as permitted.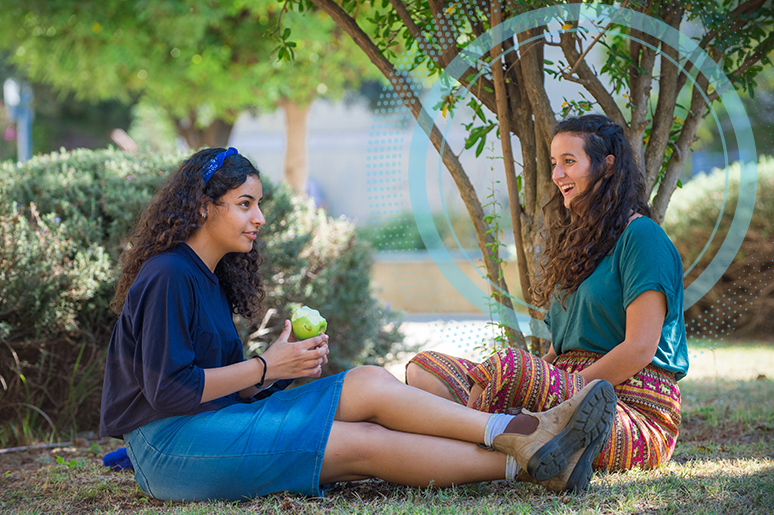 Seating areas situated between the campus buildings provide a welcoming venue for social gatherings and can also serve as tranquil corners for quiet study in a natural environment. Throughout the university are themed gardens inspired by stories from Jewish tradition and philosophical ideas, all connected by paths that encourage walking and communing with nature. Walking through the artfully landscaped campus dotted with sculptures is an inspiring and aesthetic experience. We continue to cultivate the campus grounds and maintain its beauty so that we can return to routine in a pleasant and inspiring environment.