General Services on Campus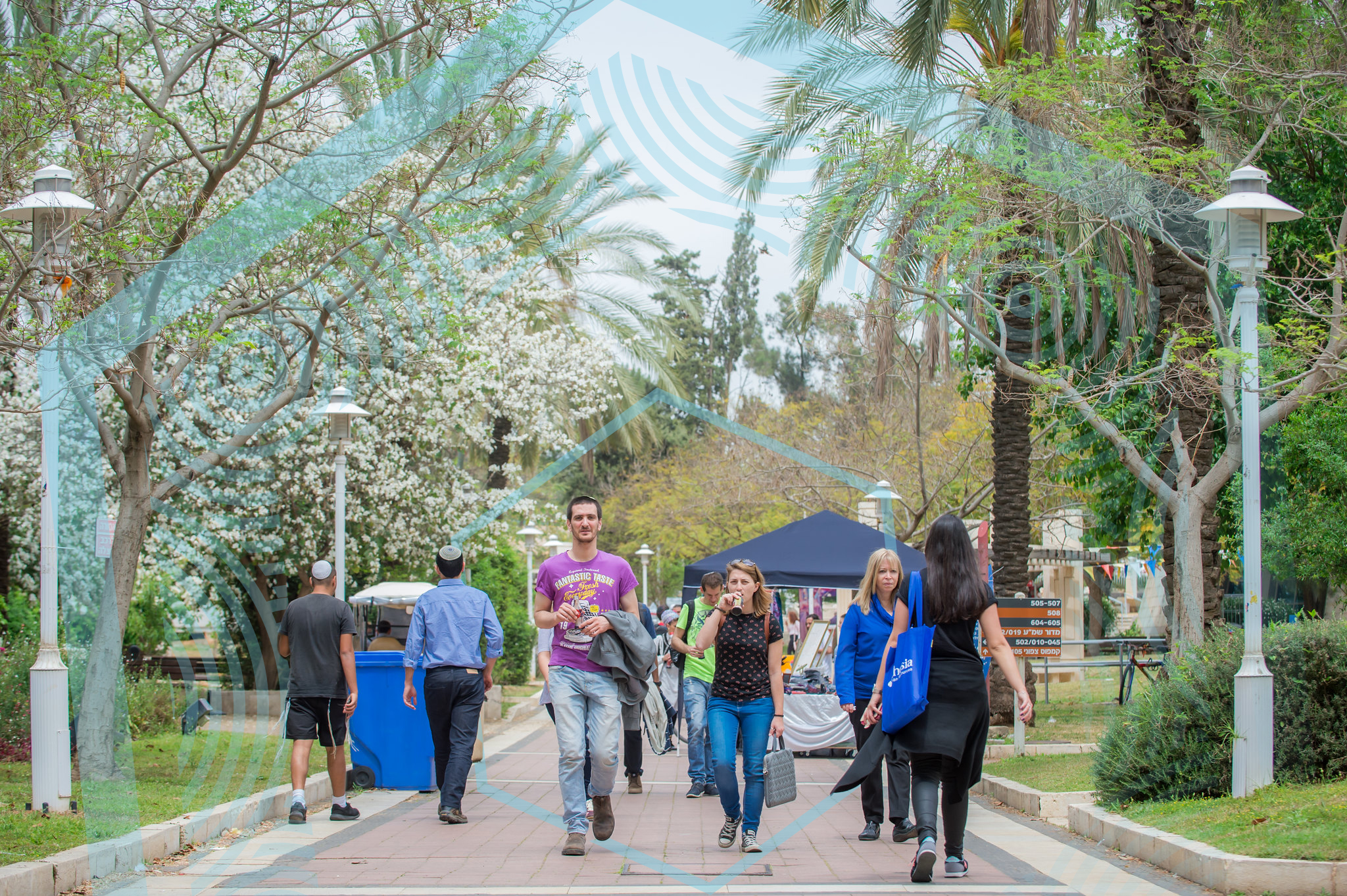 Food and Drinks
Karnaf - located in the Nano building (206), open Sunday-Thursday, 7:30-17:00.
Food Truck - meat and parve restaurant, located in the courtyard of the Kort building (1004), open Sunday-Thursday, 11:00-16:00 (Mehadrin Restaurant).
Rosemarin Restaurant - a vegetarian and parve restaurant, located in the Faculty building (409), open Sunday-Thursday, 8:00-17:00.
Internet Café - Internet Cafe - dairy and parve cafeteria, by the Midrasha bridge (405), open Sunday-Thursday, 7:00-18:00 and Friday 7:00-13:00.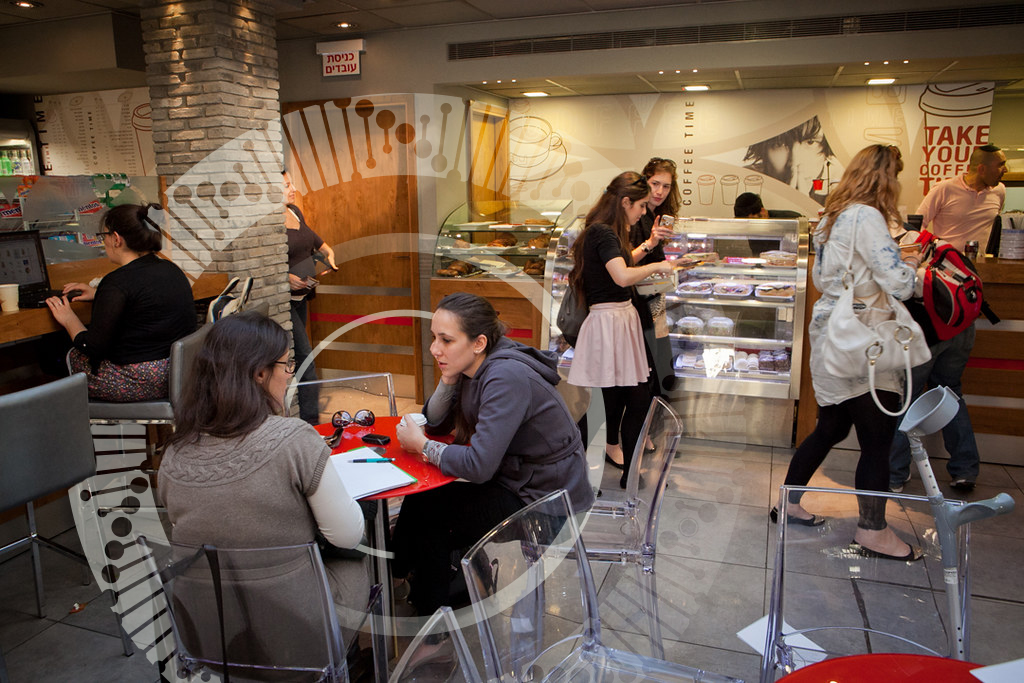 Coffee Carts - Strauss Elite operates in the Nagel building (507), classroom 001, Engineering building (1105), Education building (905), Katz building (604), floor (-1). Sunday-Thursday, 7:30-19:00 and Friday 7:30-13:00 (Nagel, Engineering and Education buildings only). 
Omesh Minimarket - located at the Student Building (107), open Sunday-Wednesday, 7:30-18:30.
Market-Express - located on the northern dormitory campus (Building 1300B), outside of the building, open 7:30-23:00.
Matok Li - a candy store, open Sunday-Thursday, 7:00 until midnight, on Friday 7:00-16:00 and on Saturday night the store will be open one hour after Shabbat.
Mashkar - there are about 50 automatic vending machines for snacks and drinks, scattered around the university.
Microwave and toaster ovens are available all across the university.
More Services around campus: Katsefet - ice cream parlor, Tommy Roll - hamburger restaurant, Hair Salon - Effi Ben Mordechai, Tipex - office supplies and toys store, and Mobile Factory - cellular products store.
Computer Stations for Personal Use
The computers are connected to the Internet as well as to printers operating on credit and debit cards. You can also use the computers in the computer labs located in the following buildings: 212, 404, 410, 504, 505, 604, 605, 901, 1004, 1005.
Additional computer stations are situated across the libraries of the various departments.
Wireless Internet: Free internet access is available throughout the campus via the Wi-Fi network BIU_WIFIH.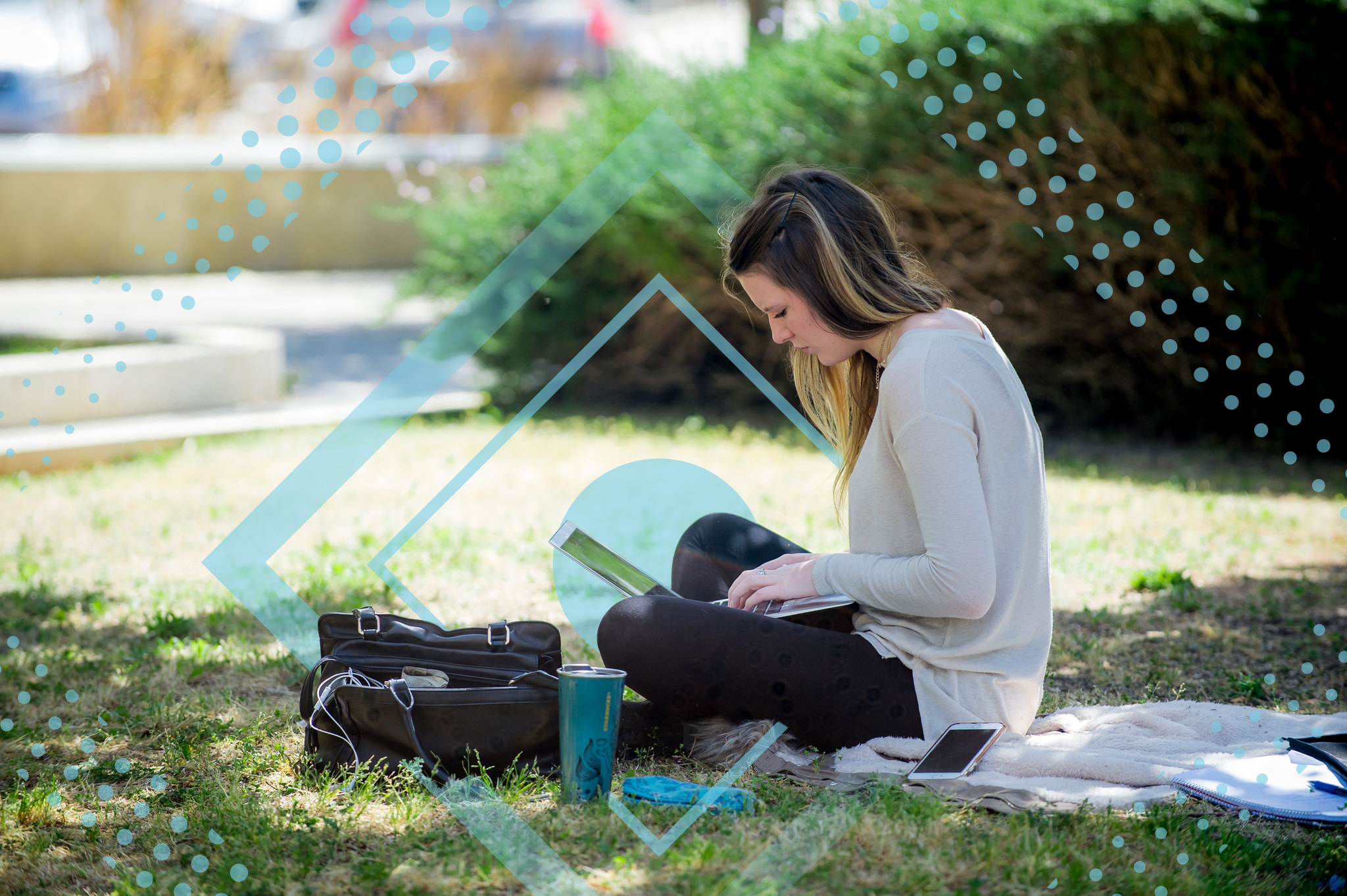 Michlol Bookstore
Michlol has it all: textbooks, notebooks, office supplies, housewares and textiles, electrical and electronic products, computers and accessories, toys, games, gifts and decorations, and more.
Location and hours: Student Building (107), Sun-Thu 8:00-18:00. Phone: 072-2650205.
Photocopying and Print Services
Every building on campus has photocopy machines that are operational for a small fee. Additionally, there is "Mafil", an advanced service center for photocopying, printing, binding, design and graphics. The central branch is at building 405, and is open Sun-Thu from 8:00-17:00. Phone: 03-5317487.
Lost and Found: The Lost and Found unit, operating within the Department of Security, Safety and Services, collects lost objects throughout campus and handles their return to their owners. Students, staff members and visitors who have lost items, documents or personal objects may contact the Lost and Found office in building 501, room 24, Sun-Thu from 8:30-12:30, and 14:00-15:30. For further information, contact phone: 03-5317778. During off-hours the control center can be contacted at 03-5317171.
Comfort Rooms:
Building 107 (Student Union)

Building 211 (Chemistry), ground floor, room 23

Building 216 (Math), floor -1 ,room 13

Building 410 (Jewish), first floor, room 129

"The Central Cube" in building 510 (adjacent to the Dean's office)

Building 1105 (Engineering), 2nd floor, room 261
Breastfeeding Rooms on Campus
Building 211 (Chemistry), third floor, room 320

Building 305 (Law), first floor, room 126

Building 405 (Midrasha), first floor,  room 102

Building 905 (Education), 2nd floor, first floor, room 218 - the key is in mailbox 101
Building 1005 (Music), 2nd floor, room 213
Synagogues and Muslim Prayer Houses
The central synagogue operates at the Jesselson Institute for Advanced Torah Studies (building 411)

Women's synagogue in the Midrasha building (405)

Additional synagogues operate in buildings 304, 507 and 1300A

Additional minyanim are held in various places on campus (further information can be found on the Campus Rabbi website and bulletin boards).

A Muslim prayer house is situated near the Dean of Students complex, building 502, class 34

Additional prayer houses for Muslims and Christians are located in building 1300B
Shoemaker and Key Duplication: Shoes, clothes, zippers and backpack repair. Sells batteries, watch straps, shoe polish, insoles, shoelaces and key duplication. Location and hours: Student Union building (107), Sun-Thu 9:00-16:00.
Post Office: Administration Building (402), floor -1, open Sun-Thu from 8:30-14:00.
Bank (Mizrachi-Tfachot): University tuition payments, cash withdrawal, check deposits and more. Location: building 411 (Temporary location). Open Sun, Tue, Thu from 8:30-14:30, Mon and Wed from 8:30-13:30 and 15:30-17:30. Fri and holiday eve: 8:30-12:00. Phone: 076-8040140, *8860
Miscellaneous Services
Adjacent to campus is the Ramat-Ilan Commercial Center. The center contains restaurants and food stands; photocopy, printing and binding services ("for students"); a supermarket; a café-bakery; a pharmacy; a barber; laundry and dry-cleaning services; gift shops; and a notary's office.
Approximately a 15-minute walk from campus, at the center of Givat Shmuel, is HaGiva Mall.