International Research Collaborations
BIU's research focuses on significant challenges and improving quality of life. Broadening the impact, BIU researchers partner in hundreds of projects with Israeli and foreign researchers, industry, and public and government institutions.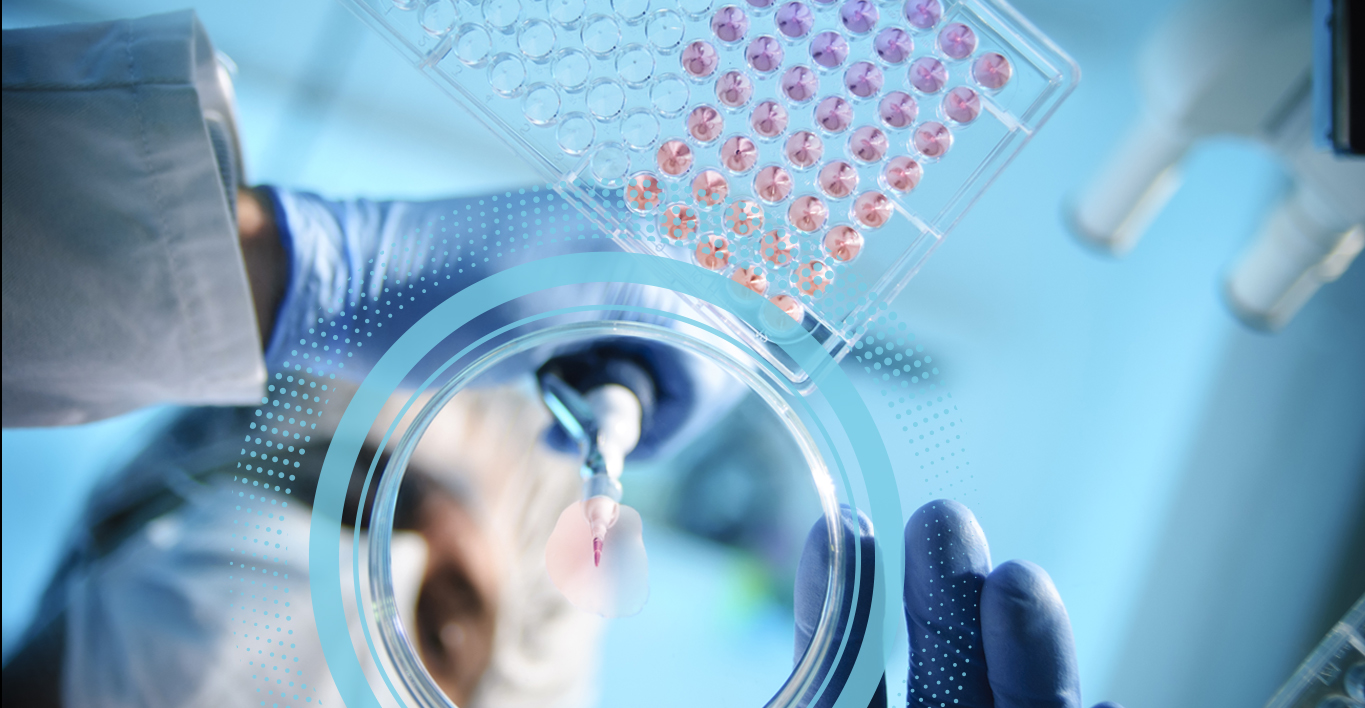 Collaborations of the Institute of Nanotechnology and Advanced Materials
High-Resolution Microscopy
The Bar-Ilan Institute of Nanotechnology and Advanced Materials (BINA) has partnered with the University of Paris CNRS research group in a study dealing with the development of fortified glass for setting the focus level in high-resolution light microscopy.
As part of the project, BINA takes part in planning and manufacturing the special coatings of the glass. This cooperative venture, which has won the prestigious and competitive research grant "Eurostar", funded by the European Union, will lead to the creation of a high-resolution light microscope, which did not exist until now.
Nanoscale | Nanopatterned Attachment for Nanometric Optical Standardization, Calibration and Length Estimation (sppin.fr)
Research Groups Address Environmental Challenges     
Bar-Ilan's Institute of Nanotechnology and Advanced Materials and the University of Sydney's Nano Institute have established a research collaboration array. The project includes joint research groups in diverse areas in order to address challenges in fields such as green energy, cyclic energy, old age, life expectancy and quality of life, early diagnosis of diseases, quantum, etc. Institute researchers active in this project are Prof. David Zitoun, Prof. Dror Fixler, Prof. Shulamit Michaeli, Prof. Zeev Zalevsky and Prof. Yossi Mandel. 
Programs to Advance Higher Education
Bar-Ilan's Institute of Nanotechnology and Advanced Materials takes part in developing online English courses for an international curriculum, part of Erasmus (a program by the EU to advance higher education in non-EU countries). The course in nanotechnology, electronics and photonics is constructed by all confederation members who are associated with leading European institutes.
Another goal which advances these projects is a unified accreditation policy and academic acceptance in inter-institutional courses. This way, internationalism is also promoted on the academic level. The academic curriculums were developed out of an understanding of the industry's needs in the field.
Electronics project website: http://nanoel-asia.eu/
Photonics project website: https://ipenche.chania.teicrete.gr/
Collaboration in Photonics
The Israel Center for Advanced Photonics (ICAP) at the Soreq Nuclear Research Center and the Bar-Ilan Institute of Nanotechnology and Advanced Materials are collaborating in an array of fields, through several task groups. Prof. Avi Peer of the Department of Physics, Dr. Eli Cohen of the Kofkin Faculty of Engineering and Dr. Shaul Pearl from ICAP are working in the field of quantum sensory; Prof. Shulamit Michaeli, Prof. Doron Gerber, and the ICAP partners, Bruno Sfez and Neta Arad, are leading a task force on bio-convergence (medicinal technologies that incorporate biological and engineering knowledge); Prof. Moti Fridman of the Kofkin Faculty of Engineering and Dr. Yoav Sintov and Dr. Shlomi Zilberman of ICAP are working together in the field of fiber development.
Optical Infrastructure to Improve Imaging Systems
A joint project of Bar-Ilan's Institute of Nanotechnology and Advanced Materials and the Israeli start-up company, Spectralics, will lead to a significant improvement in today's imaging systems. 
Spectralics specializes in developing innovative optical infrastructures and components for nanometric-scale lithographic process-based simulation systems. The company uses advanced techniques to create new and innovative materials which require an especially high level of expertise throughout the component's production cycle.  As such, the company has partnered with the Fabrication Unit of BINA'S Equipment Center and, together, they are working at the highest professional levels and are committed to quality results in research and development.
Additional Collaborations of the Bar-Ilan Institute of Nanotechnology and Advanced Materials:
International Iberian Nanotechnology Laboratory (INL), Braga, Portugal
Université de Paris, Paris, France
Nanoscience Center (NSC) University of Jyväskylä (JYU), Jyvaskyla, Finland
National Center for Nanoscience and Technology, China (NCNST), Beijing, China
Centre for Nano Science and Engineering (CeNSE), Bangalore, Karnataka, India
Nanotechnology Center of Hanyang University, Seoul, South Korea
University of Sydney Nano Institute
California NanoSystems Institute (CNSI), University of California, Los Angeles (UCLA), United States
Maryland NanoCenter, University of Maryland (UMD), College Park, Maryland, United States
Collaborations of the Gonda Multidisciplinary Brain Research Center
Research on Down Syndrome
Prof. Eitan Okun is a member of the Trisomy 21 Research Society (T21RS), which researches Trisomy 21 (Down syndrome). As part of the research center's collaboration, comprehensive articles have been written about Down syndrome and immune vulnerabilities as well as coronavirus vulnerability.
One of the cases has to do with regulating deficiency of the immune system in adults with Down syndrome and another, written later, shows that adults with Down syndrome – who are at higher risk of contracting viruses that attack the respiratory system – are more prone to contracting coronavirus due to the lack of immune regulation. Adults with Down syndrome are also at risk of early onset Alzheimer's, a risk factor for contracting coronavirus and its complications.
New App for Reducing Stress
Stress.O.S is an innovative application for reducing stress and building mental strength in a fun and non-invasive way. The app contains research-based associative games that are designed to train the users to broaden their thinking and break the vicious cycle that they are in.  
Untreated stress could have extreme mental and physical repercussions; chronic stress continues to incubate in the brain and might lead to a decrease in neurogenesis, which means creating new neurons in adult brains. Thought becomes narrow and reduced during stress mode. Prof. Moshe Bar's cognitive brain lab found that thinking patterns can be expanded and be made more free flowing. 
The application was developed by Dr. Einav Sudai and Dr. Tal Ivancovsky, together with Prof. Moshe Bar,  of the Gonda Multidisciplinary Brain Research Center, as part of Bar-Ilan's Unbox Ventures, an impact creation platform. In the first stage, researchers act to reduce stress among students and are in constant contact with student consultation services at several universities around the United States in order to conduct pilots and research collaborations.
Collaboration of the Azrieli Faculty of Medicine
Shortly after the signing of Israel's normalization agreements with the Gulf states, Bar-Ilan University signed a cooperation agreement with "Gulf Medical", a private university in the United Arab Emirates. The collaboration will focus on activities at BIU's Azrieli Faculty of Medicine in the Galilee, particularly in the realms of medicine and public health, and will include student exchange and joint research.
Collaboration of the Department of Sociology and Anthropology
The Bar-Ilan Center for Cultural Sociology strives to become a national and international forum for information and idea exchanges between different researchers in the field. The Center researchers are working in close collaboration with the Center for Cultural Sociology at Yale University, including joint work on publications, staff exchange, research fellows and advanced students, taking part in workshops and guest lectures.
For more information: http://sociology.biu.ac.il/en/node/2155