23.11.2022 | כט חשון התשפג
Two Researchers Awarded ERC Starting Grants
Dr. Chana Kranzler and Dr. Yotam Kaplan to receive a total of three million euros for their outstanding research
Image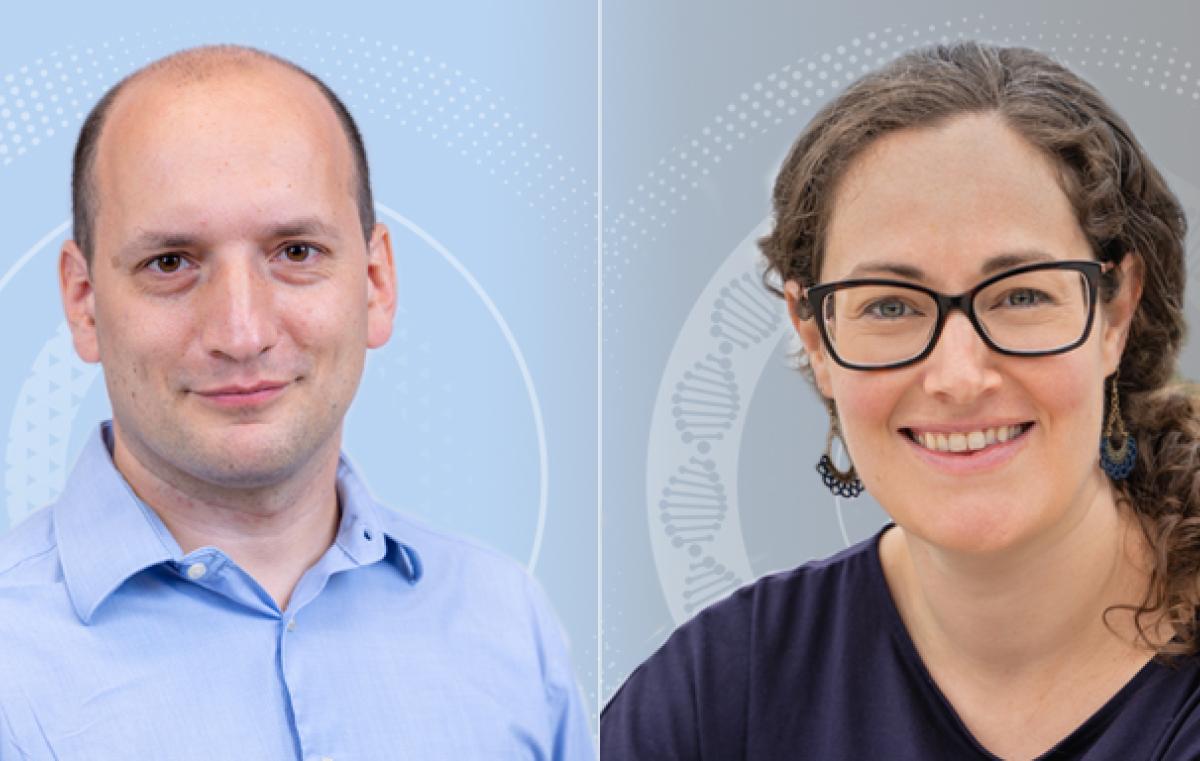 Dr. Chana Kranzler, of Bar-Ilan University's Mina and Everard Goodman Faculty of Life Sciences, and Dr. Yotam Kaplan, of the Faculty of Law, are the recipients of prestigious European Research Council (ERC) Starting Grants totaling three million euros, the ERC has announced.
Dr. Kranzler's Starting Grant of 1.8 million euros is in recognition of her research on a group of phytoplankton called diatoms and the unique and mysterious viruses that infect diatoms in the ocean. Among the most diverse and widespread phytoplankton in the ocean, diatoms contribute ~20% of primary production on the planet. "There are more than a million viruses in a single drop of seawater, transforming ecological, evolutionary and biogeochemical processes in the ocean. Yet we know very little about when, where and how diatoms and viruses interact," says Dr. Kranzler. Her ERC-awarded project combines both lab and field work to elucidate how virus infection of diatoms manifests along environmental and ecophysiological gradients in the ocean. Amidst the urgency to decipher how ocean processes respond to global climate change, Kranzler is aiming to advance understanding of the microscale dynamics that underpin primary production and biogeochemical cycling in the global ocean.
Dr. Kaplan's Starting Grant of 1.2 million euros is for his work in reviving and re-conceptualizing the classic legal concept of "unjust enrichment", referring to gains made through immoral, wrongful, or harmful activity. According to Kaplan, the greatest problems we face are those that are, paradoxically, the most profitable. For instance, the climate crisis is so difficult to fight because strong commercial actors make immense profits by polluting or fake news spreads so rapidly online because social media platforms profit from it. "Profitable problems persist, and the deepest social problems are those that produce gains for a select few," says Kaplan. To battle social problems effectively, Kaplan says we must first recognize that they persist due to their profitability and then develop the legal tools and concepts to make sure that harmful conduct is never profitable.
The ERC, set up by the European Union in 2007, is the premier European funding organization for excellent frontier research. The Starting Grant helps outstanding young scientists, with two to seven years' experience after their PhDs, launch their own projects, form their teams and pursue their most promising ideas.