21.05.2023 | א סיון התשפג
Salti Institute for Ladino Studies Celebrates a Milestone
Turkish Ambassador to Israel salutes Bar-Ilan for preserving the Judeo-Spanish language
Image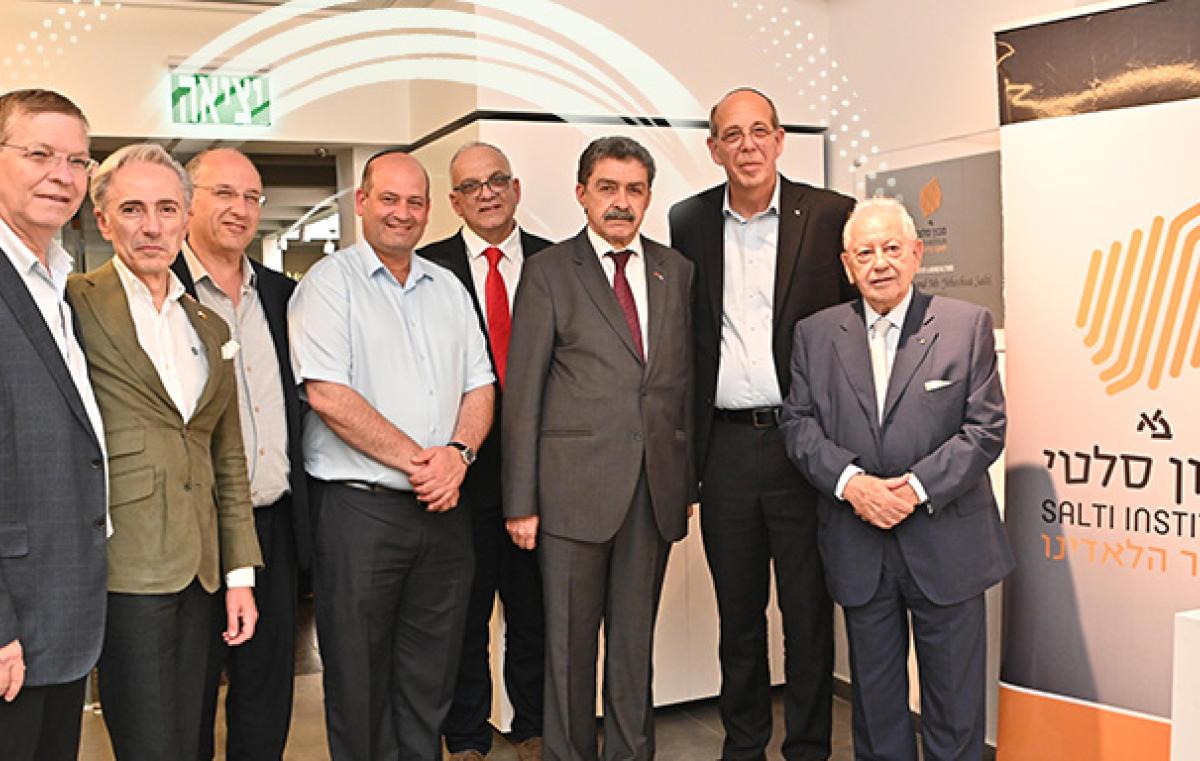 Marking two decades of extraordinary academic, educational and cultural activities and achievements, Bar-Ilan University's Salti Institute for Ladino Studies celebrated its 20th anniversary and raised an enthusiastic toast to the next 20 years of achievement.
Held at the Institute's modern, yet modest, home, the event was moderated by Institute Director and Dean of the Faculty of Jewish Studies, Prof. Shmuel Refael, and held in the presence of the Institute's benefactors, Naime and Yehoshua Salti, University President Prof. Arie Zaban, Rector Prof. Amnon Albeck, CEO Zohar Yinon, Ambassador of Turkey to Israel Şakir Özkan Torunlar, Spanish Embassy Advisor Antonio Millan, Portuguese Embassy Cultural Advisor Laura Cristina Oliva Alon, President of the Turkish Union in Israel Ovi Roditi Gülerşen and dozens of distinguished guests from Turkey and Israel.
"Over the past two decades the Salti Institute has played a crucial role in advancing our knowledge of Ladino education and culture," said Prof. Refael in his opening remarks, thanking the Salti's for their generosity in establishing the Institute and their ongoing involvement in its activities.
University President Prof. Zaban praised the Salti Institute for promoting not just the study of Ladino, but its culture, knowledge and traditions, adding that the strength of the State of Israel lies in the fact that its people hail from many nations, a benefit that fosters innovation and progress. Prof. Zaban thanked the Salti family for its generosity and predicted even greater achievement for the Institute over the next five years.
Speaking in Ladino and then English, Turkish Ambassador to Israel Torunlar noted the importance of language and saluted Bar-Ilan University for preserving and ensuring the Ladino language and its culture for future generations. 
Introducing Yehoshua Salti to the crowd, Prof. Refael said that Salti "taught us to dream big, take risks and never give up, and that together, we can achieve great things." Speaking in Ladino Salti said, "The Institute is and will be the symbol and the testimony that historically we Ladino speaking Sepharadis are the descendants of the Jews who were thrown out of Spain due to their ethnicity and religion and have lived more than 500 years as Spaniards with no homeland."
Prof. Zaban awarded the Presidential Award of Distinction to Naime Salti and spoke of the great joy and satisfaction in seeing the Salti Institute become an internationally-renowned hub for scholars and lovers of Ladino.
The Salti Institute aims to practice and deepen research, and to inspire understanding and acceptance of cultural and religious diversity – a diversity that characterized the people who spoke this language for generations. Since Ladino has been rooted in the international environment and has functioned with acceptance and mutual understanding, the Salti Institute for Ladino Studies has aimed to recreate that atmosphere and to bring this spirit to people in Israel and around the world through research projects, art, seminars and conferences, theater, publications, education and more.