13.03.2022 | י אדר ב' התשפב
Multidisciplinary Research Dealing with the COVID-19 Crisis
The COVID-19 crisis poses health, economic and social challenges. At Bar-Ilan University, 80 research teams are working to address problems caused by the pandemic
Image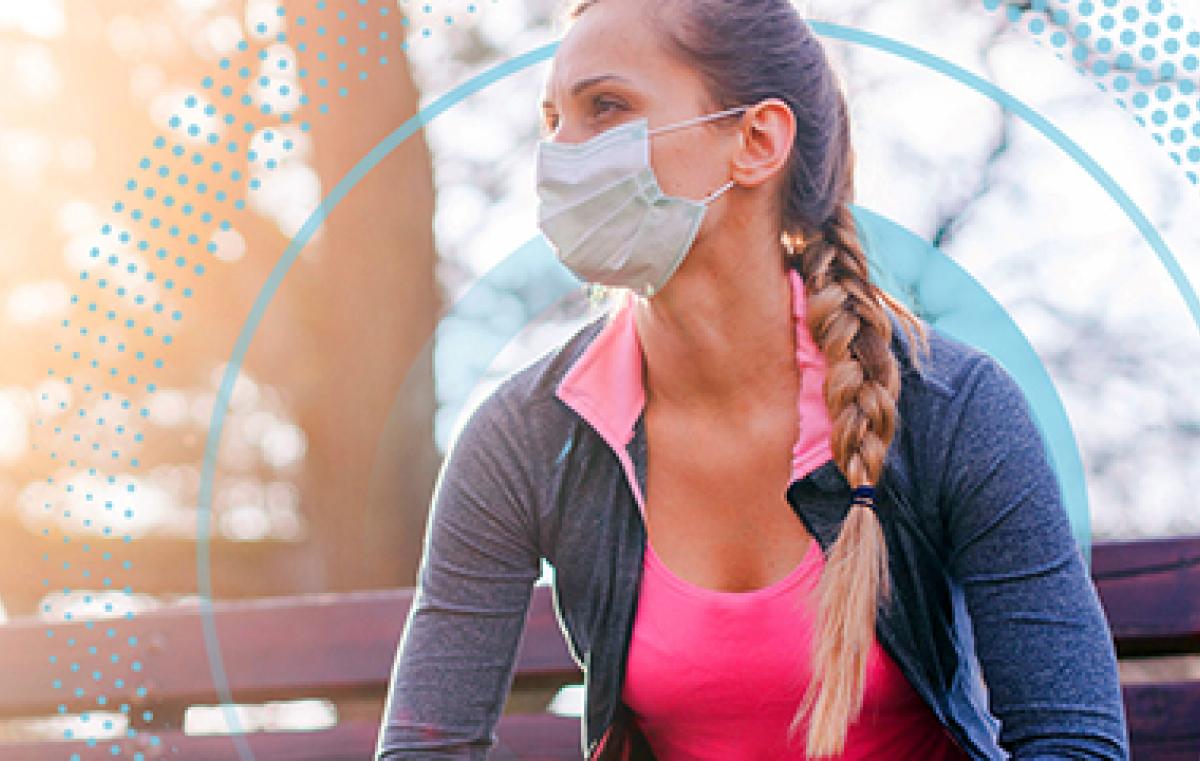 Researchers from diverse fields of study are working together with organizations in the field to assist the global effort to overcome the pandemic and address problems created by the virus in all areas of life.
Research partnerships are focused on developing a vaccine, bacteria-resistant fabrics, rapid and accurate detection,  mathematical models detailing lockdown exit strategies, recruiting AI technology to fight the virus, studying the impact of the corona crisis on couples, pregnant women, the elderly, and organizational leadership in work-shifting environments. These are just some of the studies that Bar-Ilan University's Corona Forum researchers are working on.
Rapid & Accurate Detection
Dr. Amos Danielli, of the Alexander Kofkin Faculty of Engineering, has developed a novel technology, based on a combination of optics and magnetic particles that improve the test's reliability and significantly shortens diagnostic time. Dr. Danielli's lab has developed a technology for sensitive optical detection of RNA by coupling the virus' RNA to a fluorescent molecule, which emits light when illuminated with a laser beam.
Developing a Vaccine
Dr. Meital Gal-Tanamy of BIU's Azrieli Faculty of Medicine in Safed, specializes in molecular virology. With the outbreak of the pandemic, Gal-Tanamy, who is a member of a Swedish pharmaceutical company, took part in research to develop a vaccine against the virus. In normal times, her lab focuses on the Hepatitis C virus that can cause extensive liver damage. She notes that the research on one virus is sometimes helpful in treating another virus as well. "Many of the studies done on SARS and MERS –coronavirus cousins – are used by us today."
Lockdown Exit Strategies
Dr. Baruch Barzel of the Department of Mathematics proposes an alternating lockdown strategy based on mathematical models. This plan, along with isolating symptomatic spreaders and adopting general cautionary behavior, may help defeat the virus and allow a return to routine within a short time – all this while sustaining socio-economic activity at a 50% level.
Bacteria-Resistant Fabrics
Other researchers from the Institute for Nanotechnology and Advanced Materials are spearheading a new strategy to reduce infection from coronavirus, by using a new material based on silver nanoparticles. This substance is characterized by low toxicity to humans but has great potential to eradicate viruses. The ultimate goal is to embed silver nanoparticles in new surfaces and coat existing surfaces in a paint containing such nanoparticles.
Vitamin D Deficiency Increases COVID-19 Risk
A group of researchers from the Azrieli Faculty of Medicine led by Dr. Milana Frenkel-Morgenstern, and researchers from the Leumit Health Services, found that low levels of vitamin D in the blood were associated with an increased risk of contracting the coronavirus.
High School Lab Kit Simulates Corona Test
The BIU School of Education has developed a laboratory kit that simulates a corona test, designed for use by high school students. Israel is the only country in the world that allows high school biology students to perform such experiments, which are related to the field of genetics, in school labs.
Extensive Interdisciplinary Research
The extensive research activity is led by BIU President, Prof. Arie Zaban and Vice President for Research, Prof. Shulamit Michaeli, who have identified the value of interdisciplinary research that addresses a variety of complex aspects – from scientific-medical to social psychological – related to the virus.
According to the BIU President, Prof, Arie Zaban,: "We are proud to partner in the national and global efforts to curb the pandemic. Our researchers combine their extensive knowledge in medicine and psychology, life sciences and nanotechnology, computer science, mathematics and humanities, to improve diagnostic and treatment capabilities, and to devise strategies to help resolve the crisis that has changed the entire world."
Prof. Shulamit Michael, Vice President for Research at Bar-Ilan University, added: "All the general benefits of Bar-Ilan are reflected in this crisis. Our extensive research capabilities in a variety of fields, and looking at the challenge we face as interdisciplinary, allow us to have a positive impact on dealing with the virus. I am proud of our researchers who, even at a time of movement restrictions and closure, come to their labs every day, according to the accepted guidelines, of course, and work to find groundbreaking solutions to problems that are troubling us all."