13.01.2021 | כט טבת התשפא
Enlisting Minesweeping Robots
Image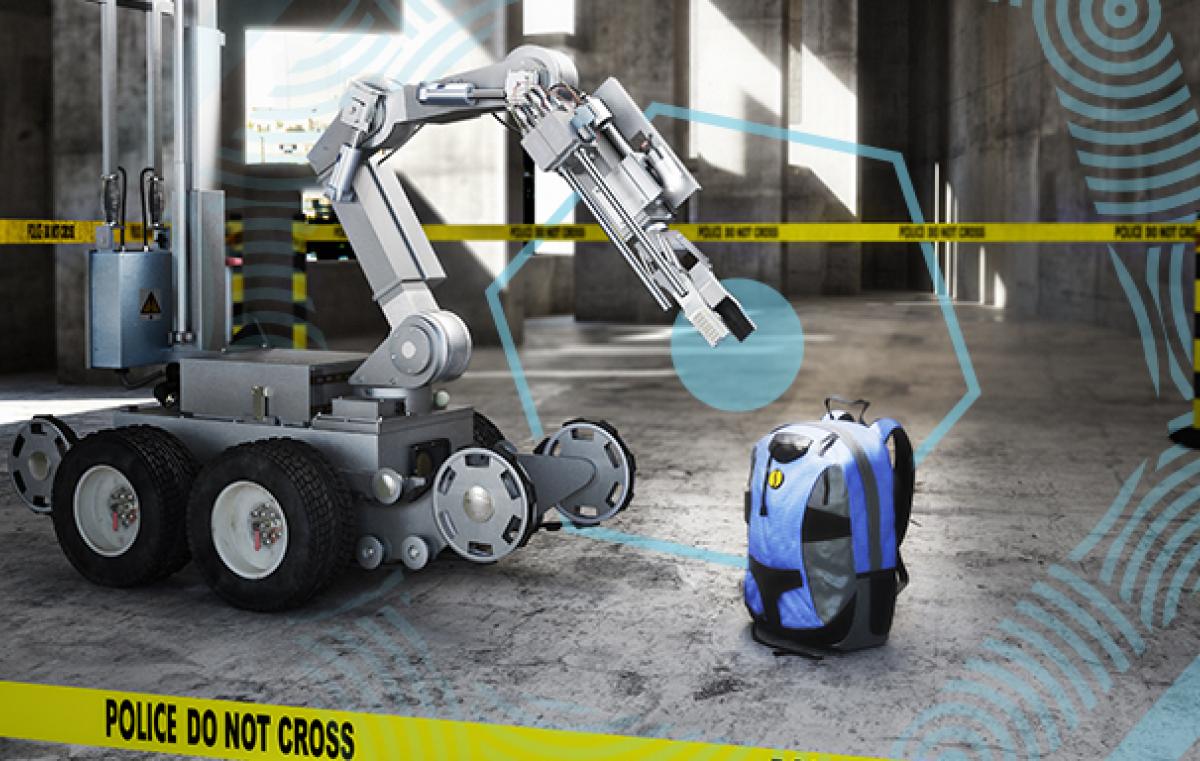 International Mine Awareness Day, observed on April 4, highlights the efforts of international organizations to raise this explosive issue which affects many countries around the globe, including Israel. In third-world countries – Afghanistan, Angola, Cambodia and others – millions of landmines are buried under villages and cities, endangering the lives of local residents. For the late Princess Diana this was her life's work.
In Israel, extensive areas in the Arava and about 25% of the Golan Heights contain mines, and hundreds of acres are deserted, some of them in orchards in the Golan Heights. Although thousands of acres are fenced in and marked with warning signs, this critical problem still exists.
In 2011, the Israel National Mine Action Authority was established, a year after two children, Amit and Daniel Yuval, were injured when they stepped on a mine during a family trip. Daniel, in fact, lost his leg. The Authority was budgeted at 30 million NIS (about $8.3 million) per annum and is slated to complete its work in another 100 years. Evacuating one fourth of an acre of landmines costs tens of thousands of shekels. The process is slow, dangerous and also harms the environment. In addition, with the erosion of soil, mines may be swept away to other unknown locations thus endangering human life.
"The use of robots to neutralize landmines is a must," says Prof. Noa Agmon, head of the Security Robotics Laboratory at Bar-Ilan University's Department of Computer Science. She relays that robots can potentially move in a dangerous area, identify mines and neutralize (or remove) them. While safeguarding the life of the person detecting and dismantling mines is, of course, the overriding concern, developing robots to demine will also significantly cut costs and shorten time required for this painstaking work.
"We develop algorithmic solutions for operating robots in a threatening environment, such as a minefield. The idea is to plan the route of a robot (or a multi-robot team) with the lowest probability of being hit but with the highest probability of being able to inspect and neutralize as many mines as possible.
"Of course, these algorithmic solutions need to be connected to physical tools that will travel in the field and carry out the demining operations." Prof. Agmon says that there are robots which have been developed in the industry, mainly for military purposes, such as the TALON vehicles, which can travel through complex terrains. However, much work needs to be done to adapt the tools to the specific task of neutralizing mines "but we are continuing R&D in that direction."
For more on BIU's Department of Computer Science.
For more on Noa Agmon.