26.05.2022 | כה אייר התשפב
A Moment in Time: Queen Helena in Jerusalem
To mark Jerusalem Day, on May 29, Yael Escojido, of BU's Koschitzky Department of Jewish History and Contemporary Jewry, tells the story of Queen Helena, the convert who linked her fate to the destiny of the Jewish capital
Image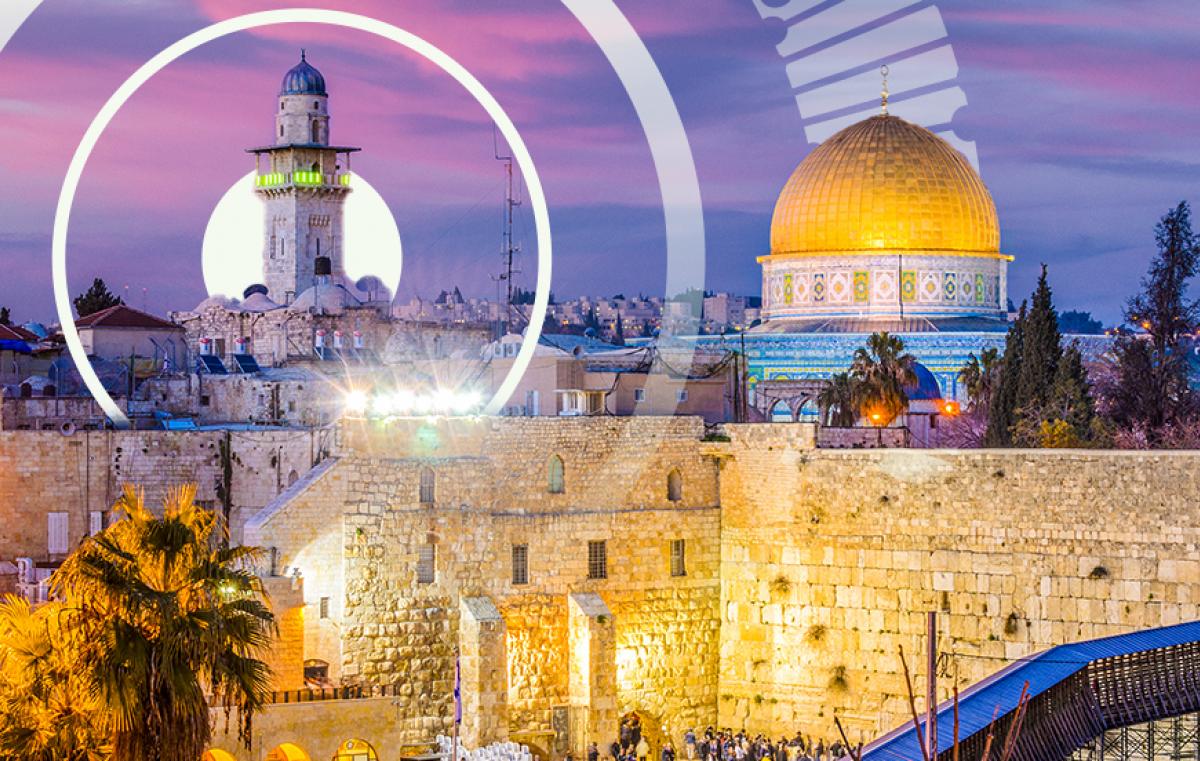 The site of the Tombs of the Kings in Jerusalem is not known to many. Located north of the Damascus Gate, it appears to be closed, with just a sign, "Tombeau des Rois" (French for "Tomb of the Kings"). This is, in fact, the tomb of Helena of Adiabene – Queen Helena.
Exceptional in their beauty, the Tombs of the Kings were described by the historian Josephus and the Greek geographer Pausanías, in writings dating back 2,000 years, before the destruction in Jerusalem. In "The Antiquities of the Jews", Volume 20, Josephus interrupts the narrative of the destruction of the Jewish nation to recount the story of the Queen of Adiabene (modern-day Kurdistan). Around the year 40 CE, Helena, the wife of King Monobaz, was pregnant. The king put his hands on the queen's belly and heard a voice say: Do not get too close because a very special person will emerge from this belly. Years later, the crown prince, who grew up far from the palace, became acquainted with Judaism, drawing closer but not converting.
With the death of Monobaz, Izates must return to the palace and inherit the kingdom.  That's when he tells Helena about his affinity to Judaism. His mother was glad since she herself had become interested in Judaism and had even converted. Should Izates also convert? Chananyah (Ananias), who taught Izates about Judaism, advised the new king not to be circumcised but only to stay close to Judaism, since circumcision is a foreign custom to his legacy. But Eleazar, another Jew in Izates' surroundings, tells him that if he wants to be a Jew, he must be circumcised. So it was.
The converts, Helena and Izates, arrived in Jerusalem. During this time there was a famine in the city and Helena, who was known for her boundless love for Jerusalem, brought ships laden with food from Egypt and Cyprus, in order to feed the starving inhabitants. She even builds for herself a palace near the Temple and also a burial cave where she will be laid to rest at the end of her days. Evidence of Helena's imprint on Jerusalem is the reference to her not only in the writings of Josephus but also in the Talmud, which recounts that Helena brought gifts to the Temple. Although a foreign woman, Helena's substantial influence on Jerusalem was appreciated.
As mentioned Helena wanted to be buried in the city which she so cherished, but the sarcophagi of Helena and her son are actually situated in the Louvre in Paris, after they were smuggled out from Jerusalem by a French archaeologist who excavated the Tombs of the Kings in the 19th century.