08.07.2021 | כח תמוז התשפא
Where Science Meets Art
The Fetter Nanoscience and Art Museum officially opens
Image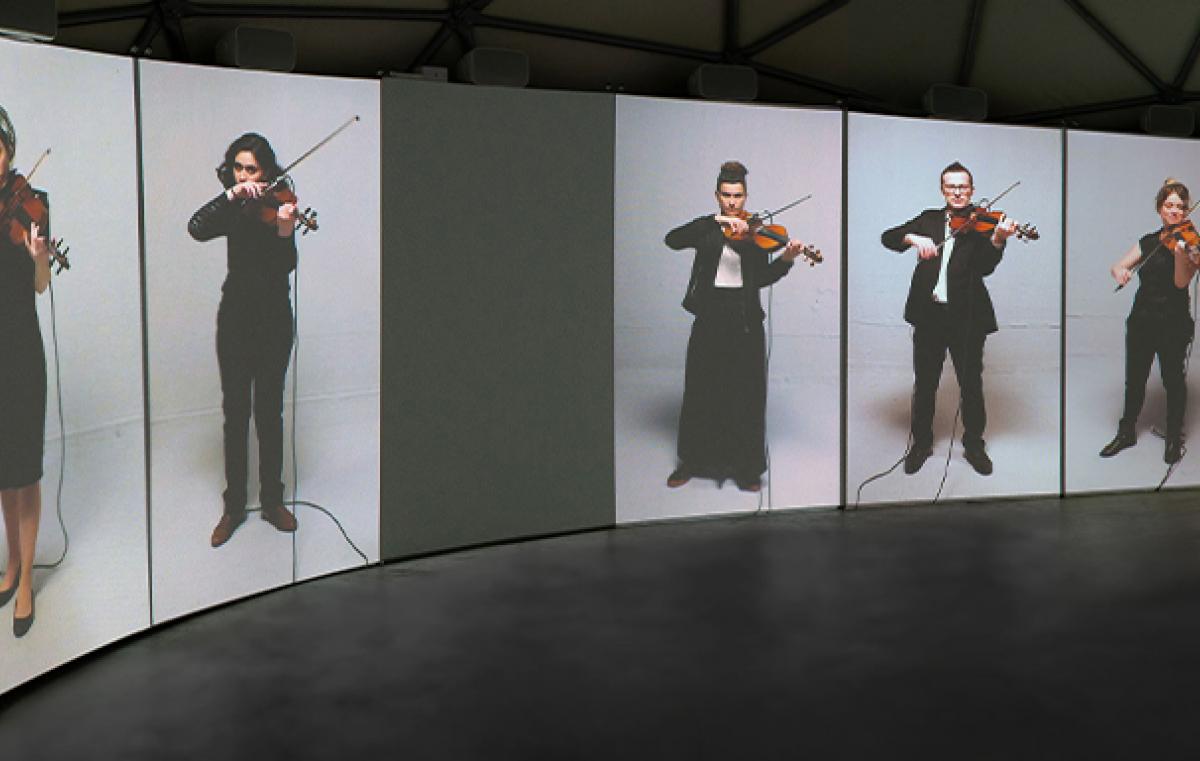 How can 150 thousand rubber bands help rehabilitate a compromised neural network? What happens to phobic water drops? And how are both related to the human psyche? Can 16 violinists prove the Chaos Theory?
Scientists and artists ventured on an exploratory journey that culminated in collaborative works now on display at the new Fetter Nanoscience and Art Museum at Bar-Ilan University's Institute of Nanotechnology and Advanced Materials.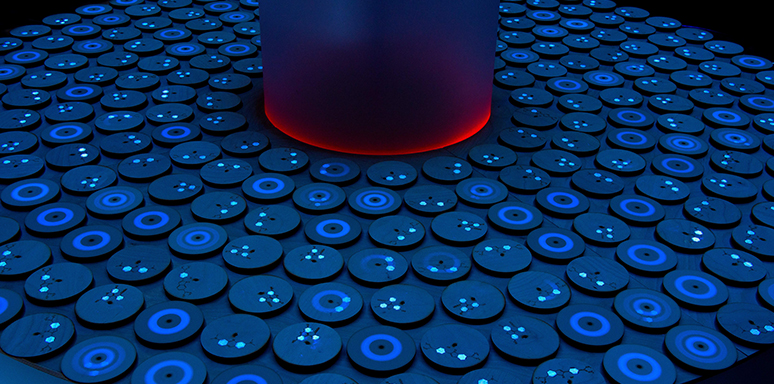 The Fetter Nanoscience and Art Museum offers a new museum experience with artworks generated as part of an evolving collaboration between artists and scientists. The novel, first-of-its-kind Israeli museum offers visitors a curiosity-evoking experience that spans over the seven floors of Bar-Ilan University's (BIU) Institute of Nanotechnology and Advanced Materials. Artworks are exhibited in open spaces between labs and public areas.
The exhibition is the fruit of extensive collaboration between contemporary artists and researchers in biology, physics, chemistry, engineering, and computer sciences. Together they present the dynamic research taking place in dozens of BIU labs, and the dialogue between researchers and artists.
The Museum was founded to enable researchers and artists to conduct a dialogue about the invisible nano world and the far-reaching implications of nano research on our visible world. The extreme change of scale holds numerous ramifications to culture, art, and science.
"New Languages", the inaugural exhibition at the Nano Museum, displays artist-scientist collaborations that matured into a new body of artwork. The transdisciplinary works introduce the unique language and syntax employed by artists and scientists to communicate. The exhibition comprises works co-created over three years of joint efforts.
The Museum provides a platform for collaborative processes made possible via artist-scientist interactions. The projects vary in length, scope, and depth. Some of them end after a short while, with the artist and researcher returning to their lab or studio. In contrast, other projects develop into artworks that evolve and transform along with the mutual research.
The opening exhibition features the joint works of artist-scientist pairs:
Mahmood Kaiss associates wood and the arabesque motif into a spatial formation of nanocarbon tubules researched by Prof. Adi Salomon. A work by sound artist Elad Shniderman and Prof. Moti Fridman thwarts the synchronization of 16 violinists, thereby bumping on a new scientific discovery involving human chaos. Vardi Bobrow's work consists of 15 thousand office rubber bands tied together following research on the growth of defective neurons by Prof. Orit Shefi. Artist Caroline Maxwell used saltwater from the Dead Sea and Utah Salt Lake, crystallizing over several years through nanometric processes, creating a point of departure to new research by Dr. Gili Taguri-Cohen, who uses X-ray to explore crystalline formations. Eili Levy created a universe for a water drop that moves on hydrophobic surfaces, produced at the lab of Prof. Shlomo Margel. The waterdrop track serves as an allegory to the journeys undertaken by the human soul as part of the human experience and our agonizing souls. The exposure to research and disease discovery via light projections and using gold nanoparticles at Prof. Dror Fixler's lab motivated artist Ela Goldman to create an engaging installation that charges its viewers with new experiences with motion and revolutions.
The exhibition's curator, Tal Yizrael, says, "We ventured on a journey to conceptually and technically distant worlds, which are at the same time very close to the essence of our being. In so doing, we opened a window to the wonderland of the invisible. Like art, nanoscience delves deep into substances and essence, allowing us to discover new phenomena and universes.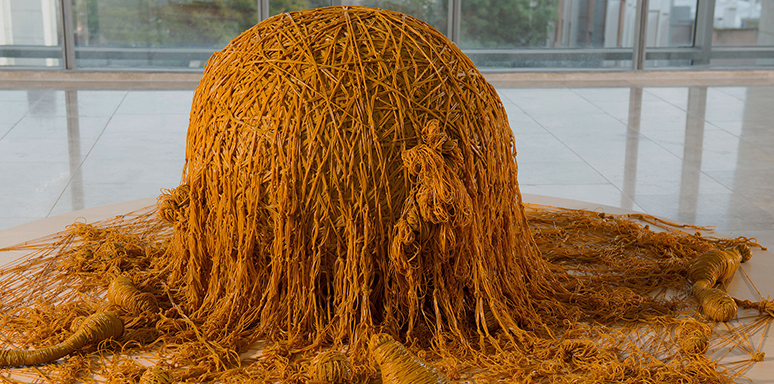 Visits to the Fetter Nano Museum at Bar-Ilan University's Institute of Nanotechnology must be coordinated in advance: nanomuseum.org.il