28.10.2021 | כב חשון התשפב
From Now on, the Faculty of Education
Bar-Ilan's School of Education has become a Faculty in Academic Year 2021-2022
Image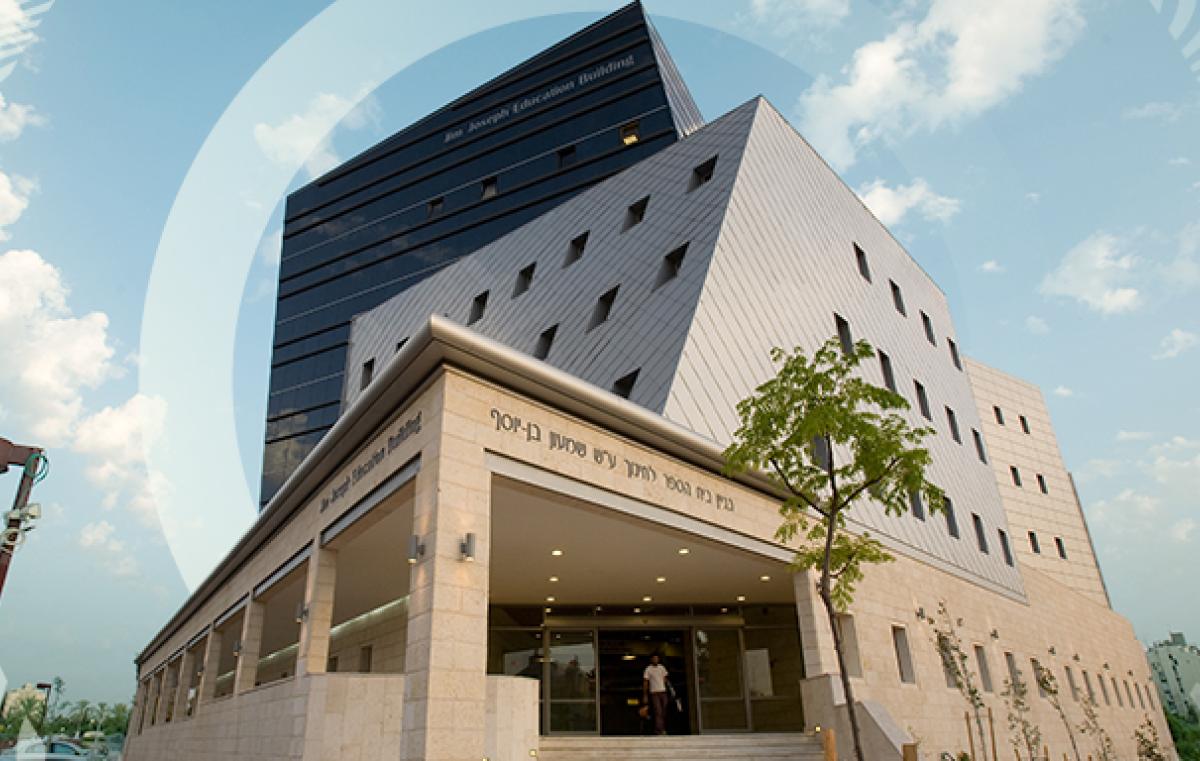 Congratulations to Bar-Ilan University's Faculty of Education, which has changed its status from a school to a faculty. Today, more than 2,300 students are enrolled at BIU's Faculty of Education, in more than 30 undergraduate, master's and doctoral programs, teaching certificate studies and professional development.  More than 130 students are working on their doctoral dissertations and more than 400 on their master's theses.
The uniqueness of the Faculty of Education, says Dean, Prof. Yaacov Yablon, is reflected in its efforts to interface between groundbreaking research and a tangible contribution to the field. Every day hundreds of education students gain valuable hands-on experience in the field as faculty members advance cutting-edge research-based interventions. BIU education graduates assume key positions in all types of formal and informal educational frameworks and further individual and group development at the family, student, school and society levels.  Graduates who pursue a research career, acquire positions as faculty members in all Israeli training and research institutions.
The Faculty of Education conducts educational-research projects that have particular social value, many of which are happening right at the current time on and off campus. One of these exciting ventures is the Otzmot academic program, which integrates students with intellectual disabilities into academic learning. Along with the many projects underway this year, a new study track for a Master's Degree in Neuroeducation and a new Bachelor's Degree in Special Education and Theater have been launched.
Bar-Ilan University's Faculty of Education is ranked among the 151-200 leading departments worldwide in the field of education by the Shanghai Academic Ranking of World Universities, and Education Faculty members have received many national and international awards, including the Israel Prize in Education three times. The Faculty has study and research tracks, institutes, centers, laboratories and chairs that conduct activities, treatments and workshops in a wide range of areas that are at the scientific forefront, including in the areas of child development, special education, learning disabilities, science education, Holocaust teaching, educational administration, individual, family and community counseling and treatment, as well as interventions in the field of neuroeducation, language, and the use of technologies for learning and teaching.
According to Prof. Yablon, the transformation of the school into a faculty is first and foremost a vote of confidence in the centrality of education and educational research at Bar-Ilan University, and in advancing scientific knowledge in a field that is of great national and international importance. "The myriad challenges in the field of education, along with social and technological changes, have turned BIU's Faculty of Education into a leading factor in affording faculty and students with a variety of new opportunities in teaching, learning and research," says Prof. Yablon.
The need to establish a Faculty of Education was first presented by the BIU Rector, Prof. Amnon Albeck, who headed a committee that recommended the establishment of the new faculty. The BIU President, Prof. Arie Zaban leveraged the development of human capital and the field of education as a prominent component of the university's vision, and together with the university administration headed by BIU CEO Zohar Yinon and with the support of the university Senate and the Council of Trustees, the new Faculty of Education was established. This was made possible, of course, thanks to the academic excellence of Bar-Ilan's education staff members.
Prof. Yablon shares his vision as Dean of the Faculty of Education: "Together with my fellow faculty members, we have set for ourselves three main goals: research and academic excellence, professional development of educators and education administration, and community service through creation of a national educational culture. Along with the scientific inroads in education, a fundamental revolution is needed in the field of education in Israel, one that will be based on the latest scientific knowledge and on research in all areas of operation. The establishment of a Faculty of Education constitutes a new center of gravity on the education map, one that will have the power to lead to a real significant change in the local and global arenas.  We will open up new research areas and establish training models that will enable connections that we have never seen before in the field and with research centers and universities around the world. This point was driven home recently with the announcement of the 2021 winner of the Nobel Prize in Economics, whose main contribution was in advancing methodologies for empirical research in economics. The Faculty of Education will create the tools to spearhead change in educational research."
For more on the Faculty of Education