Why Give to Bar-Ilan?
Simple: People give to Bar-Ilan because they have ambitious goals for Israeli society, and they see that we have the capacity for transformational impact.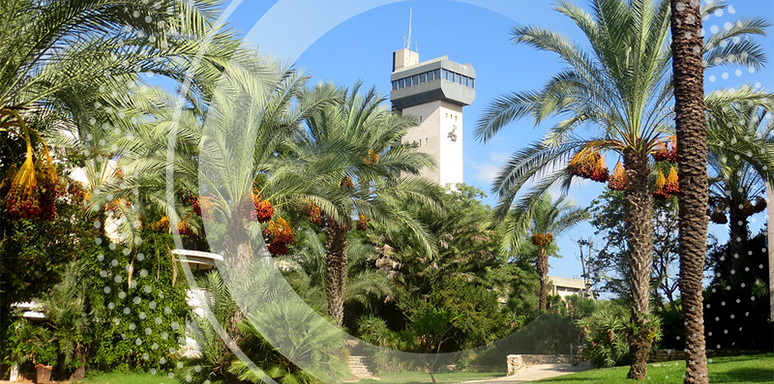 With more than 15,000 undergraduate, graduate, and post-doctoral students, Bar-Ilan is a critical vehicle for educating each generation in Israel's founding ideals. It is also a purpose-driven powerhouse of research and innovation, uniquely positioned to address Israel's challenges in effective, integrated, and long-term ways.
Home to a world-renowned Faculty of Jewish Studies—the largest such faculty in the world—we take as a central intellectual mission the promotion of Jewish culture and tradition through academic study. Unique among Israeli universities, Bar-Ilan features a mandatory core curriculum in Basic Jewish Studies intended to introduce students, regardless of their chosen area of study, with wide-ranging perspectives on Jewish values, history, and thought. We are also the only Israeli university to offer advanced Torah learning alongside the pursuit of an academic degree. Our curriculum ensures Jewish literacy among every generation of Israelis, and lays the basis for a common language—between students, among graduates, and with our Jewish brothers and sisters beyond our borders.
Finally, ours is a culture of ideals-driven innovation. Our scientific and scholarly research emphasizes collaborations across disciplines, maximizing the key strengths of each for greater results and bigger impact. As a Zionist institution, we are also committed to playing a role in the survival, security, and flourishing of the Jewish state. We prioritize scientific research in areas that align with the national interest, and act as a critical ally for the government of Israel in its quest to achieve sustainability, maintain its defensive edge, and spur economic growth by transforming health care.
We also connect with the community, striving to influence, learn from, and merge with the city and country around us. Musical dialogue projects, legal and  vision clinics, and our Azrieli Faculty of Medicine's work to improve health inequities in the northern periphery are just some of the ways that we use the education and research taking place on campus to create and strengthen a shared social fabric.
Yet beyond mission, values, and culture, it is our strategy that sets us apart. Bar-Ilan's leadership has articulated a comprehensive vision, the goal of whose activities is influence on the country's most critical problems. Our dynamic educational programs, pioneering research initiatives and goal-oriented Impact Centers, novel partnerships with industry, and engagement in the local and national community position us to steward ideas to impact, and to make our campus an engine of technological advancement, economic growth, cultural vitality, and enhanced health and well-being—for Israel, for the Jewish people, and for the entire world.