Open-Air Study Areas Around Campus
Outdoor learning enables lecturers to meet students, and students to interact with each other and have a social life alongside Zoom classes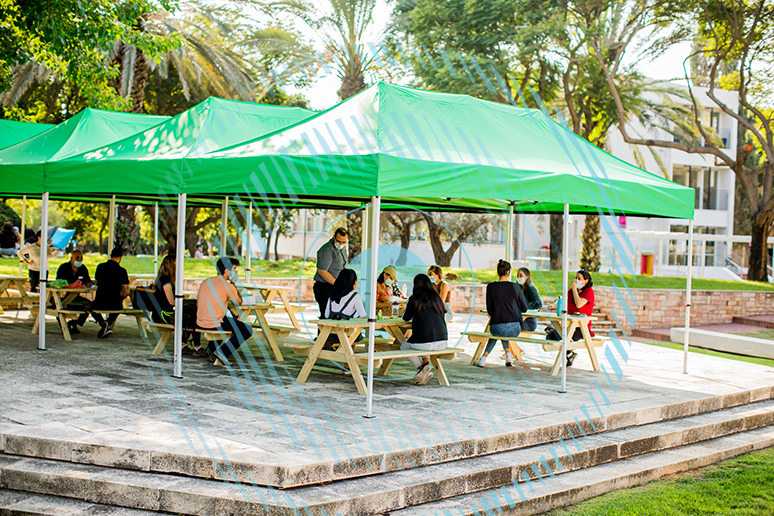 Bar-Ilan University has allocated special areas for study and group meetings in the open air, out of a desire to preserve student life and safeguard the health of students and faculty. The new open learning areas adhere to Israel's Corona Cabinet guidelines, which allow outdoor meetings of up to 20 participants.
During the pilot phase, four outdoor complexes have been prepared for group learning and encounters in the open air: a covered area in the Bob Shapell Park, a covered area on the bridge near the Psychology Building, the plaza of the Faculty of Law complex (near Building 305), and under a gazebo at the Gonda Multidisciplinary Brain Research Center.
To ensure a more comfortable outdoor study venue, the WIFI infrastructure has been upgraded, suitable furniture has been purchased and power points have been allocated.  Students are also provided with picnic blankets for sitting on the grass.
Open-air study allows lecturers to meet students – and for students to interact with each other. The outdoor meetings will be held with participants wearing masks and following Israel's COVID-19 regulations. These classes, which complement the Zoom learning sessions, will allow for some social life. The open areas can also be used for informal get-togethers with research teams, or for study groups.