21.03.2022 | יח אדר ב' התשפב
Delivering CRISPR Biomolecules to the Brain
Prof. Rachela Popovtzer receives ERC grant to develop a cure for rare genetic brain diseases
Image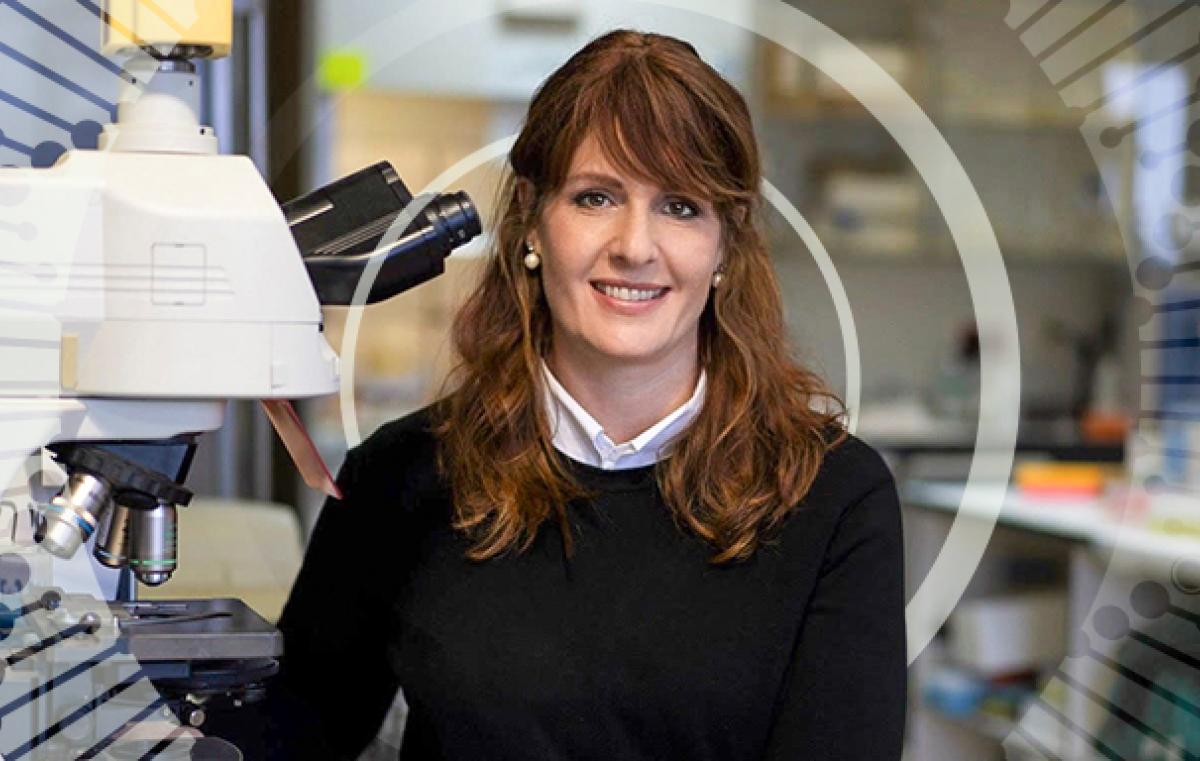 Bar-Ilan University Prof. Rachela Popovtzer is a recipient of a prestigious Consolidator Grant from the EU's European Research Council (ERC). The ERC Consolidator Grants, announced today, are awarded to outstanding researchers with a scientific track record showing great promise.
Prof. Popovtzer is Head of the Laboratory of Nanotheranostics for Personalized Medicine, and Vice Dean of the Faculty of Engineering. Her research focuses on the development of 'smart' nano-sized platforms for early diagnosis of disease, tracking therapeutics within the body, and targeted drug delivery.
Prof. Popovtzer is receiving the €2,250,000 ERC Grant for her pioneering research project, BrainCRISPR, which proposes an innovative nanoplatform for delivering CRISPR biomolecules into the brain to cure rare genetic brain diseases. "CRISPR is a revolutionary gene editing technology, with enormous potential for treating many genetic diseases. However, delivery of CRISPR machinery to diseased cells within the brain is one of the greatest challenges in medicine today," she explains.
Prof. Popovtzer presents a breakthrough approach for this unmet need. Her laboratory will develop a unique gold nanoplatform that will safely and efficiently overcome the sequence of formidable barriers in the brain: The nanoplatform will shuttle CRISPR machinery across the restrictive blood-brain barrier, transport it into deep brain regions, and specifically deliver CRISPR into diseased brain cells, ultimately leading to effective gene editing. This ambitious and challenging project will combine multidisciplinary effort in the fields of nanotechnology, bioengineering, neuroscience and molecular biology. Prof. Popovtzer believes that this project will expand the abilities of gene therapy and open a wide array of possibilities for applying CRISPR in genetic brain diseases, and beyond.
The ERC received research proposals from 2,652 applicants throughout Europe, and only 12% will receive funding.  Three hundred thirteen laureates were awarded this year's grant. The funding is part of the EU's Horizon Europe Program, and worth €632 million in total. With this support, the new grantees will be able to consolidate their teams and conduct pioneering research on topics and with methods of their choosing to make far-reaching impact.