31.05.2022 | א סיון התשפב
The Changing Workplace with the Transition to Remote Employment Following COVID-19
Meet Maayan Nakash, an information researcher and a Presidential Doctoral Fellow. Her research explores the broad implications of the COVID-19 pandemic on intellectual capital resources in the workplace
Image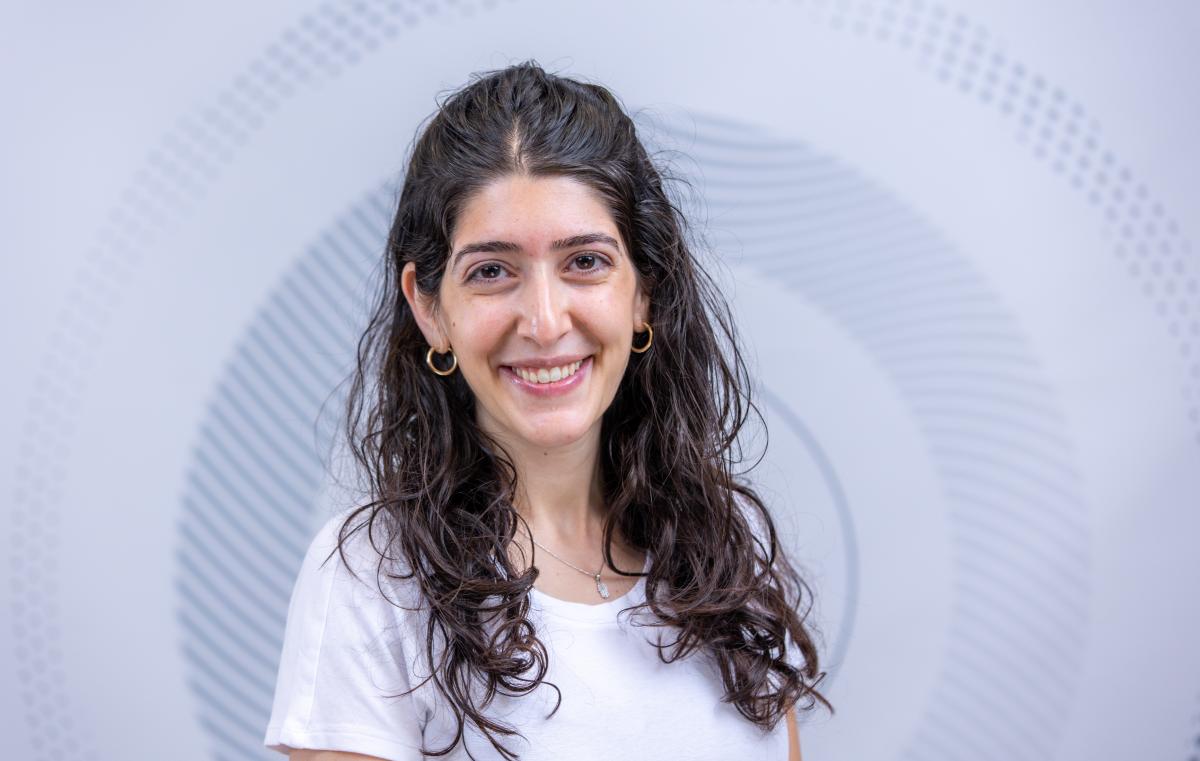 Meet Maayan Nakash, a PhD candidate and a teaching assistant in the Department of Information Science, who is a Presidential Fellow at Bar-Ilan. During the 2022 academic year, Maayan, along with other doctoral students, will also receive the President's Award for publishing articles in international scientific journals. She is a graduate (summa cum laude) of the Department of Information Science and specializes in WEB technologies and information technologies.
Maayan's research focuses on the position, development and future of the knowledge management discipline from a holistic organizational perspective. The study is conducted under the supervision of Prof. Shifra Baruchson-Arbib and Prof. Dan Bouhnik. Concurrently, Maayan is leading, together with Prof. Dan Bouhnik, research projects, which deal with the range of effects of the COVID-19 pandemic on information and knowledge management in government, education, and health.
"We are shining a spotlight on the future of the workplace in the shadow of the massive transition to remote or hybrid employment with the outbreak of the COVID-19 pandemic," she elucidates. "As such, our research reveals, for the first time, the broad implications for intellectual capital resources in flexible employment models that characterize the 'new normal'." Research efforts are devoted to an analytical comparison between the periods before and during the outbreak of the pandemic, as a case study for an acute crisis and addressing a variety of aspects, such as the frequency and ways which computerized technologies are used; documentation and accessibility of organizational information; ease and speed of retrieval; content quality and integrity; search and storage resources; retention of business knowledge held by experts; knowledge sharing among colleagues, and more.
Empirical analysis of Big Data, built upon retrieving hundreds of thousands of posts and responses from various digital communities on social networks, are additional research directions that Maayan currently promotes.
"I embarked upon my research journey out of a desire to deepen theoretical and applied understanding of the impact inherent in managing corporate knowledge assets on business continuity, improving performance and achieving strategic goals," Maayan explains. Maayan's research findings were presented at international academic conferences, and she also received the Rector's Award for Doctoral Students.
"Bar-Ilan University was, still is, and will always be a warm home that serves as fertile ground for passionate study, self-development and personal growth," Maayan says. "I sincerely thank the faculty members in the Department of Information Science for the unique expertise you have imparted to me from your experience, and perhaps above all, I am grateful for the Presidential Fellowship of Excellence given to me as an expression of trust in my abilities and my work."
The Presidential Fellowship is granted to outstanding doctoral students who have completed a master's degree with a thesis, or who are about to complete their master's studies during the 2021-2022 academic year. Those accepted will receive a fellowship of up to ILS 72,000 per annum, for a period of four years of studies; a full exemption from tuition; and assistance in underwriting an annual trip abroad to present research at international conferences.
Outstanding doctoral students are now invited to apply for a Presidential Fellowship of Excellence at Bar-Ilan University.