07.06.2022 | ח סיון התשפב
Innovative Robot Vacuum for Solar Panels Will Increase Energy Output
The robot, based on technology developed by Prof. Gal Kaminka, started working at the university
Image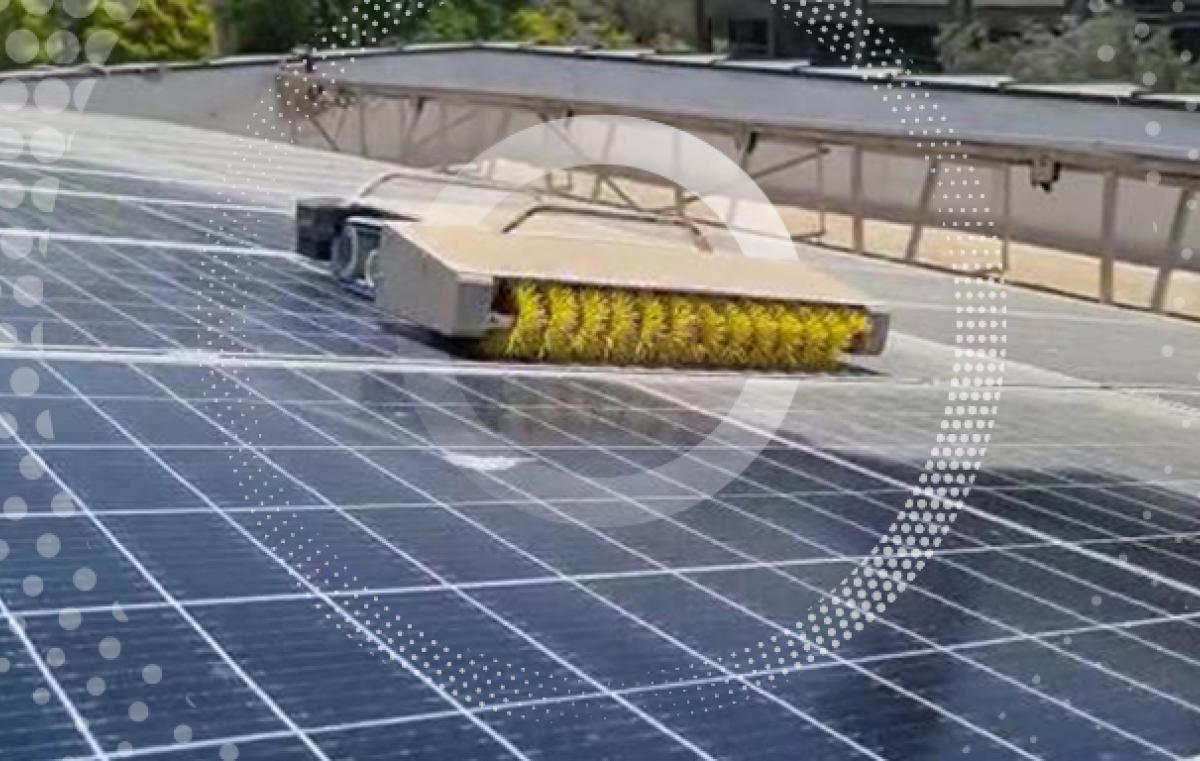 An innovative robot vacuum designed to autonomously clean solar panels recently started operating at Bar-Ilan University. The robot vacuum is set to increase the panels' energy output by 20%, according to Bar-Ilan's VP of Operations and Logistics, Ofer Shragay.
Manufactured by BladeRanger, the robot vacuum is based on technology developed by Prof. Gal Kaminka of Bar-Ilan's Department of Computer Science. Prof. Kaminka co-founded BladeRanger and currently serves as its CTO.
One of the main challenges with solar panels is generating the maximum amount of electricity relative to the amount of sunshine absorbed by the panels. It is therefore critical to frequently clean the panels, which are exposed to dust and dirt. Maximizing the efficiency of the panels has economic implications that affect the feasibility of installing them and the amount of power generated by them.
In addition to cleaning the panels, the robot vacuum uses a built-in information processing system and sensors to collect data and detect existing or future defects in the panels.