30.06.2022 | א תמוז התשפב
University President Presents the "New Researcher"
Prof. Arie Zaban shares his concept of research and entrepreneurship at innovation and biotech conference
Image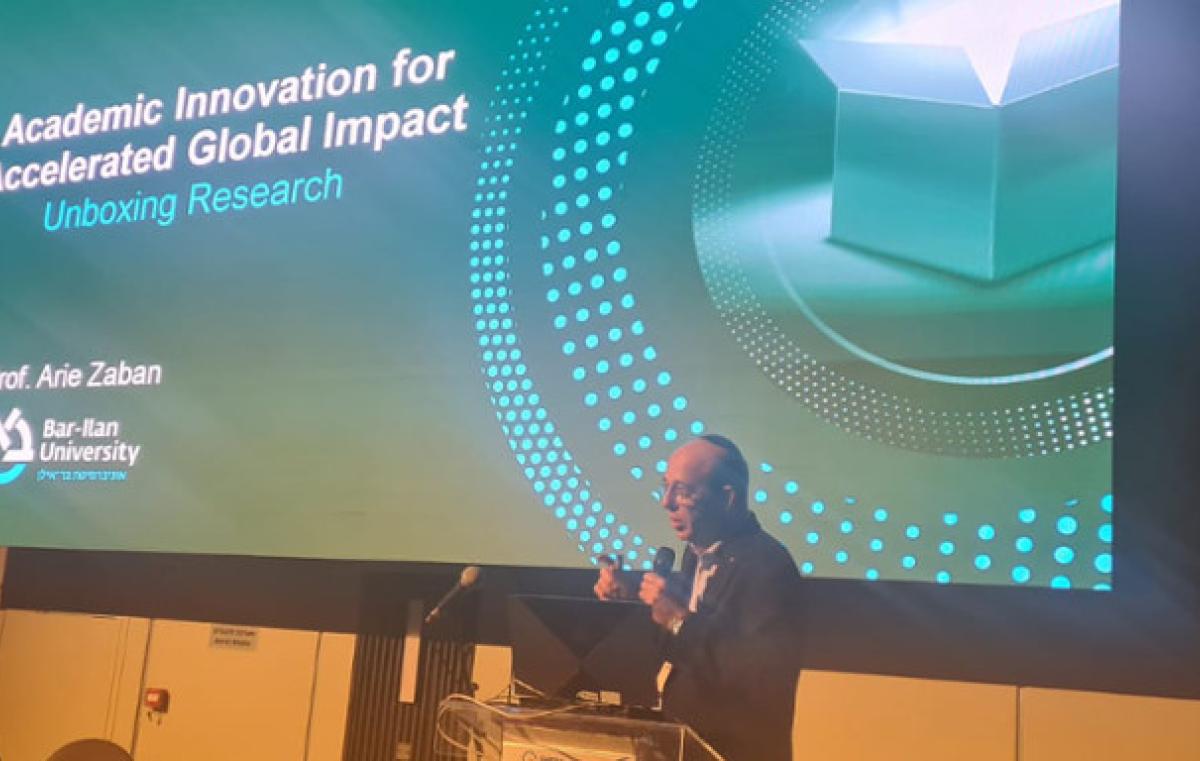 This week Bar-Ilan University President Prof. Arie Zaban addressed the ARC Summit convening top representatives of academia, medical centers, startup companies, corporate companies, and venture capital firms from around the world. The gathering, held in Tel Aviv, was hosted by Sheba Medical Center.
Speaking at a session on inter-organizational innovation, Prof. Zaban presented Bar-Ilan's UnBox initiative and talked about his perception of the "new researcher" in academia. The UnBox Center is a venue for researchers from all of Bar-Ilan's faculties who, together with external entrepreneurs, work to establish groundbreaking ventures that have global potential, and projects that aspire to solve humanity's most complicated challenges.
Alongside proven ability to lead groundbreaking research, the "new researcher" must be a skilled entrepreneur, manager and teacher. These qualities are crucial to strengthening basic science in academia, said Zaban. 
Prof. Zaban also spoke at length about a joint Bar-Ilan, Sheba and Bezalel program called "949", in reference to the distance in meters between Sheba Medical Center and Bar-Ilan University. The program is a platform for establishing health-related initiatives.
The "949" program involves physicians and researchers of the various departments at Sheba, including accomplished groups in the brain, cancer, genomics, and molecular genetics research fields; Bar-Ilan researchers in the faculties of life sciences, social sciences, exact sciences, engineering, medicine and law, with an emphasis on artificial intelligence fields such as electrical engineering, bioinformatics, biophysics, bioengineering, neuroscience and psychology; and Bezalel Academy researchers in art, design and architecture. The program's main focus is on the health and medical sectors, with special emphasis on leading trends.
The ARC Summit brought together academia, medical centers, startup companies, corporate companies, venture capital firms and others for networking and engagement opportunities.