28.11.2022 | ד כסלו התשפג
Hi-Tech and Cyber School Launched at Bar-Ilan University
The new school offers a range of professional training in the data, information and security fields, all under one roof
Image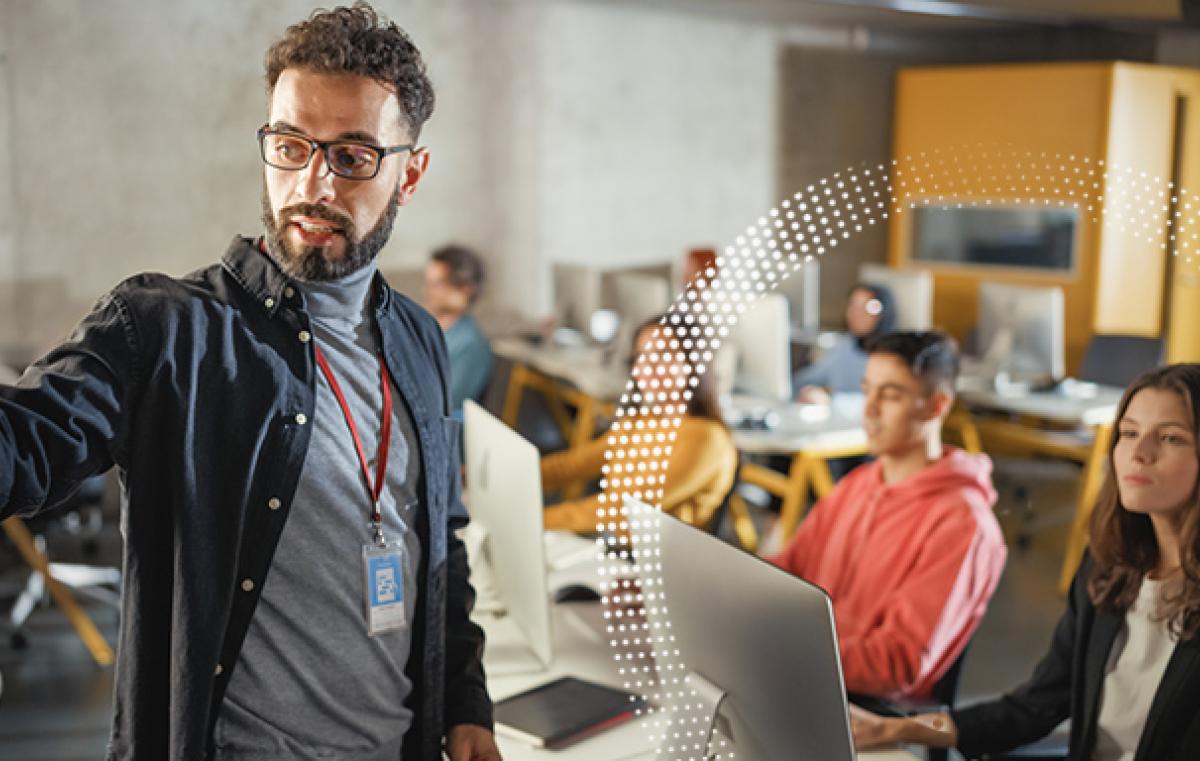 Israel's hi-tech industry craves employees with a high level of knowledge and professional training. The widespread demand has led Bar-Ilan University to combine a broad array of courses in the digital fields, data analysis, software, information systems, information security and business intelligence, all under one roof in its new School of Hi-Tech and Cyber Security.
The December 12 launch ceremony of the new school was held at Bar-Ilan University, in the presence of university officials, lecturers and senior representatives of the Israeli hi-tech industry.
Four years ago, the foundations were already prepared for the school's establishment, within the framework of the university's dedicated programs, with the introduction of several professional courses in the hi-tech and cyber fields. Today the school offers training for analysts and data scientists, business intelligence developers, data protection officers, information security and cyber management, information systems management and information management, cyber experts with specialization in virtualization and cloud, software testers and DevSecOps Engineers.
The courses are taught by top lecturers in the field, who, combine their academic knowledge with rich practical experience in leading companies in Israel. The courses, some of which are 200 hours or more, provide students with a rich academic background along with practical experience that will help them integrate into various positions in the industry.
Some of the courses are suitable for people who wish to integrate into the industry without prior professional knowledge, while others have been geared for high-tech workers who want to broaden their education and acquire new areas of knowledge.
The director of the school, Eran Shaham, says that the school is an innovative and advanced learning framework – a unique solution of its kind in Israel for those seeking to acquire knowledge, integrate and advance in the industry. "In recent years, we have established special classrooms connected to fiber optics and advanced multimedia equipment, which enable full hybrid studies.  In addition, students are connected to Israel's largest server farm, which provides them with access to 100 times more computer power than that of a normal computer. We are also opening a unique track in collaboration with the Hi-Tech Companies Forum which allows participants to earn academic credits as well."
The school has academic partnerships with leading companies such as VMware and AWS, EC-Council and Fortinet – a fact that allows students to receive international certification from leading manufacturers and get a good launch for a career. "Our vision," adds Shaham, "is to build a school that will accompany hi-tech employees from the outset of their journey throughout their lives. Hi-tech professions, which are based on constant innovation, require lifelong study, continuing education, the acquisition of new knowledge and additional tools – our school at Bar-Ilan University will allow them to do just that."