13.12.2022 | יט כסלו התשפג
English Department Alumna Honored
President Herzog bestows Medal of Honor upon Dr. Dalia Fadila
Image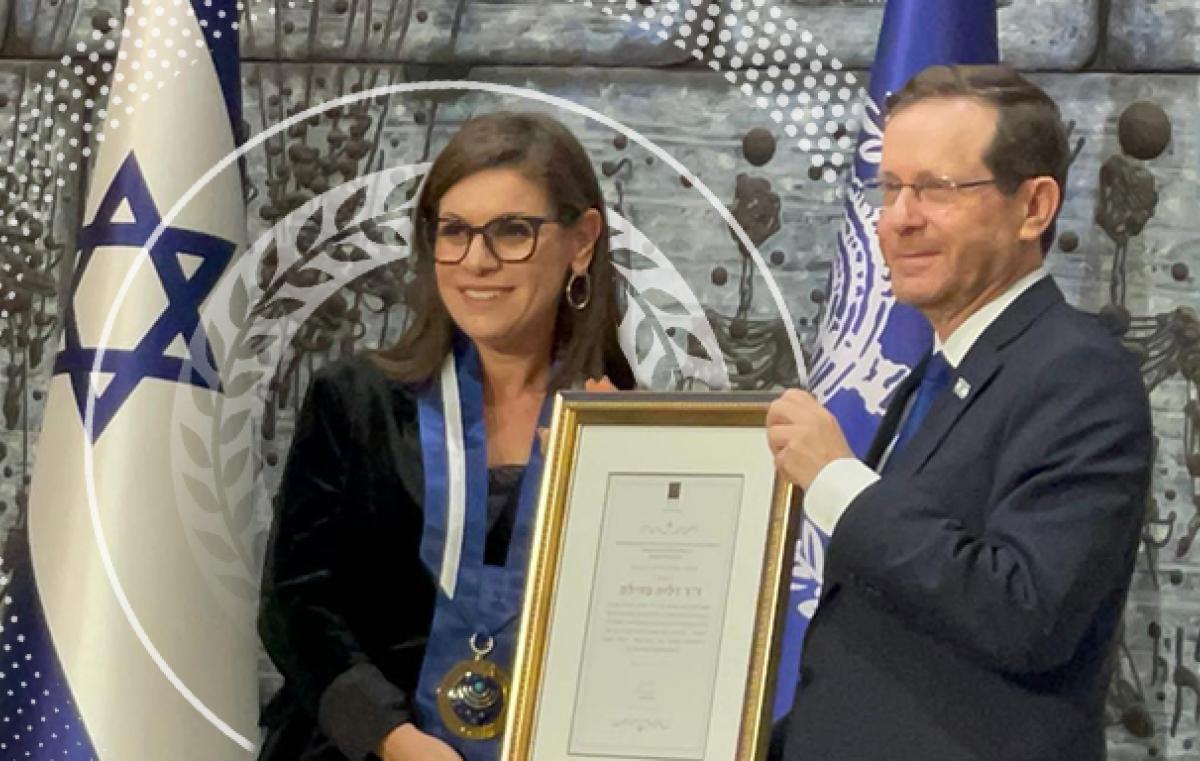 Bar-Ilan University alumna Dr. Dalia Fadila is the recipient of the Israeli Presidential Medal of Honor from President Isaac Herzog. At a special ceremony at the President's residence in Jerusalem, Herzog honored the groundbreaking educator and visionary "for her work to advance Arab society and build bridges between Jews and Arabs in the Land of Israel; her persistent efforts to develop and make high-quality, tailor-made education accessible to Arab-Israeli society and the wealth of opportunities she has opened up for women and young people," according to the award citation.
Fadila is the founder of the QSCHOOL education network for the advancement of quality education in Arab society and is co-CEO of the Atidna organization for the integration of young Arabs into Israeli society. She earned her BA, MA and PhD degrees from the Department of English Literature and Linguistics and said following the ceremony that "Bar-Ilan was and will remain a home where I developed."
In a letter to Fadila informing her that she was singled out for the honor, Herzog wrote, "It is impossible to imagine Israeli society without a leader and educator like you who initiated the establishment of educational and training institutions whose goal is to raise and nurture generations of Arab teenagers, young men and women who are proud of their cultural identity while striving to integrate into Israeli society in many areas. Through your many deeds you have led significant processes both in the advancement of women and in making quality education accessible in Arab society, while developing tools for intercultural dialogue and shared life. Leaders like you are the foundation of our ability to live here together."
The award bestowed upon Fadila and four additional honorees is the highest civil medal given by the President "for outstanding contribution to the State of Israel or to humanity, through their talents, services, or in any other form."