23.02.2023 | ב אדר התשפג
Kofkin Faculty of Engineering Researchers Receive Prestigious Swedish Grant
AutoPiM: Efficient Accelerator for Autonomous Vehicles is the winning project led by Israeli-Swedish collaboration in grant competition
Image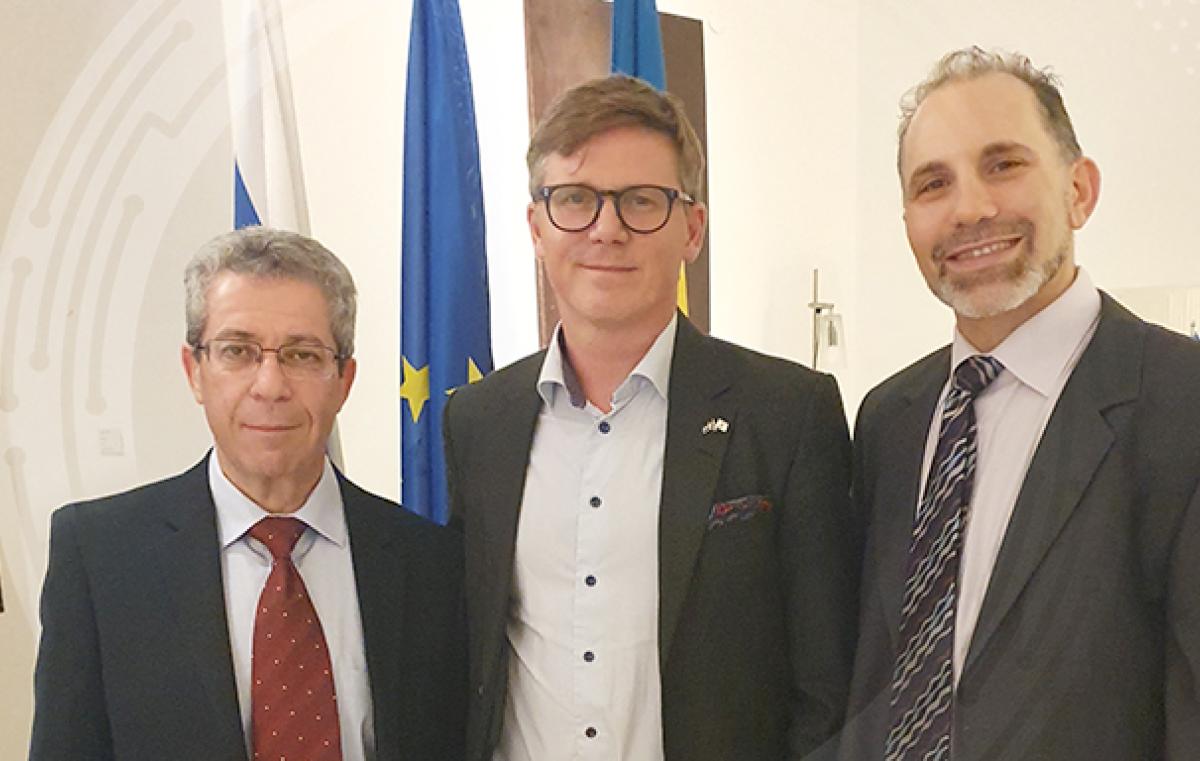 Dr. Leonid Yavits and Prof. Adam Teman, from the Kofkin Faculty of Engineering and their Swedish partners, Pedro Trancoso and Per Stenström, from Chalmers University in Sweden, have received the Lise Meitner Grant for the AutoPiM: Efficient Accelerator for Autonomous Vehicles project. 
Swedish Ambassador Erik Ullenhag and the Swedish Embassy in Israel honored the recipients of the Lise Meitner Grant for Israeli-Swedish Research Collaboration in two simultaneously held receptions.
Deep learning is a subcategory of artificial intelligence that enables autonomous cars to perceive their surroundings, make real-time decisions, adapt to changing conditions, and ensure safe and reliable operations. From concept to silicon chip, the Lise Meitner Grant recipients will develop a special deep learning processor for autonomous vehicle applications.
Deep learning is an intensive task requiring extreme processing capabilities to be implemented. However, such computing platforms are limited due to increased energy usage and high costs. Therefore, a new computing approach is mandatory to address these requirements and provide an optimal high-performance, low-power, and low-cost solution. 
AutoPiM addresses this challenge through a novel computing paradigm called dual-PiM. PiM, or processing-in-memory, is a new computer model invented to resolve the inefficiencies and limitations of a classical von Neumann computer. Dual-PiM takes the idea of PiM further, achieving higher energy efficiency, better resource allocation, and utilization. 
The Israeli and Swedish researchers will carry out the project over five years.