22.05.2023 | ב סיון התשפג
Prof. Orly Avni Appointed Dean of the Azrieli Faculty of Medicine
Prof. Avni aims to strengthen the biomedicine and bioinformatics research units, and encourage interdisciplinary research collaborations
Image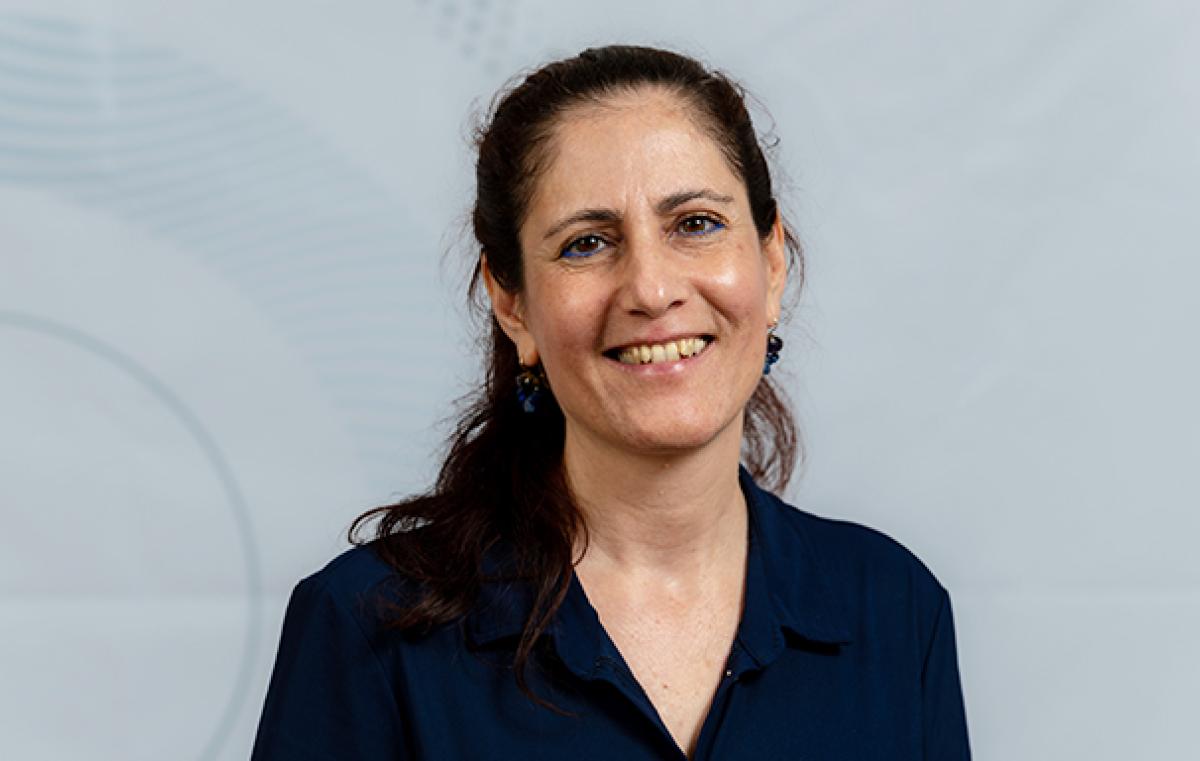 Bar-Ilan University Rector Prof. Amnon Albeck has announced the appointment of Prof. Orly Avni as the new dean of the Azrieli Faculty of Medicine. An associate professor of immunology who studies regulation of gene expression in the immune system in health and disease, Avni completed her doctoral studies at the Hebrew University and a post-doctorate at Harvard University.
Over fifty percent of the dean positions at Bar-Ilan University are now filled by female researchers (six out of 11). This year 50% of the elected members of the University Senate – the highest ranking academic governing body – are female faculty.
Bar-Ilan University Rector Prof. Amnon Albeck congratulated Prof. Avni on her election and wished her tremendous success. He emphasized the importance of engaging all members of the Faculty, including researchers, physicians, and administrative staff, in the effort to advance medicine and health in the Galilee region. 
Following her election, Prof. Avni said, "I have devoted the last few months to visiting the hospitals affiliated with the Faculty in order to become acquainted with the challenges our clinical staff are confronting. I discovered wisdom, creativity, diligence, resourcefulness, kindness, and endless commitment to patients alongside academic commitment and inspiring professional achievements." Among the hospitals affiliated with the Azrieli Faculty: Ziv in Safed, the Galilee Medical Center in Nahariya, the Baruch Padeh Medical Center in Poriya, and the French, English and Italian hospitals in Nazareth.
Among other things, the Faculty will now focus its efforts on recruiting outstanding researchers to strengthen existing units in biomedicine and bioinformatics, and encouraging interdisciplinary research collaborations. Prof. Avni believes that in the coming years, attractive employment opportunities for graduates of the Azrieli Faculty of Medicine will increase as a result of the growing biotech industry in the Galilee.
The Azrieli Faculty of Medicine of Bar-Ilan University was founded in 2011 in Safed, the heart of the Galilee region of northern Israel. The Faculty trains leading physicians and researchers to provide medical care at the most advanced level, stressing integration of multiple cultures and diverse populations to create a sense of commitment to health in the community, in the public health system in Israel in general and in the Galilee in particular, combined with the development of scientific and medical leadership.
The Azrieli Faculty recently received approval to open an innovative six-year medical program.