19.11.2023 | ו כסלו התשפד
BIU Fund for Students at the Front & Student Evacuees
Bar-Ilan University supports its students: "We have your back"
Image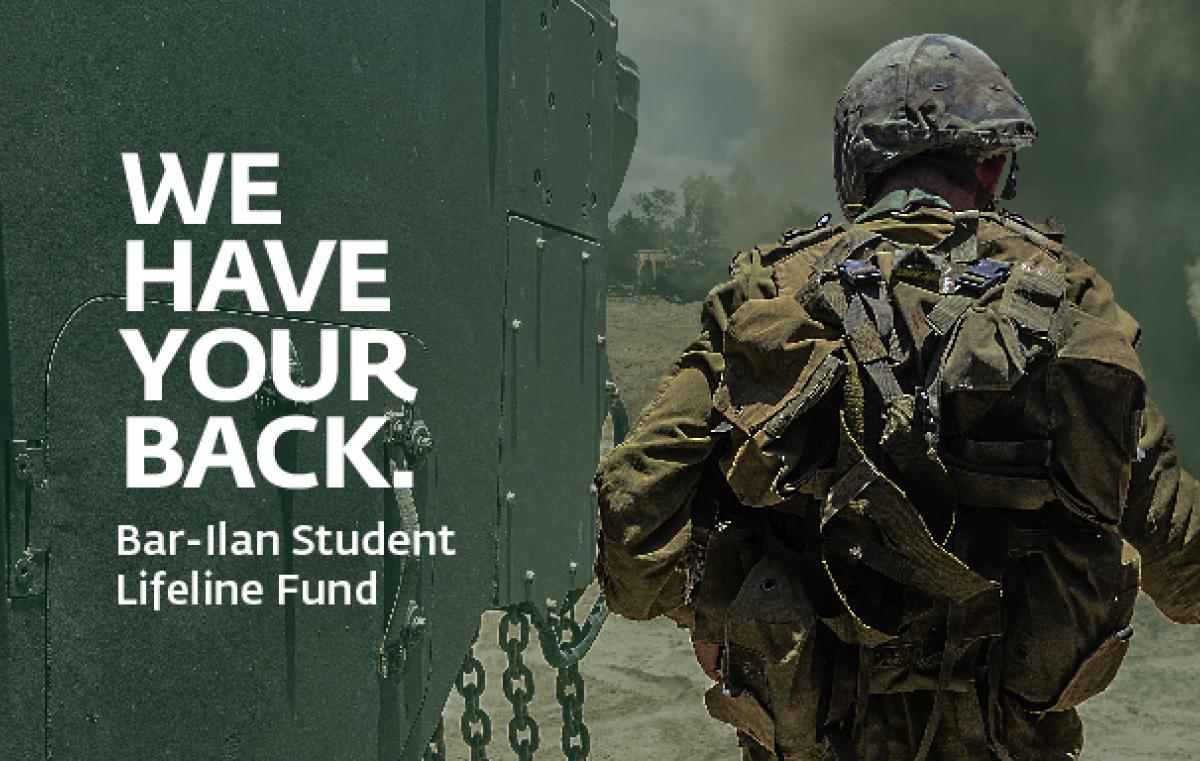 Israel is at War. On October 7th we witnessed horrific atrocities and terrorism we never imagined to be possible here in Israel: Burnt houses; babies, children and entire families butchered; over 200 kidnapped. War against innocent civilians.
Over 5,000 Bar-Ilan students have been called to the front lines to protect our country and people. These students bear the weight of not only fighting for Israel's survival, but also the burden of concern for their future, and for that of their families.
Our students are distressed about how they'll pay for tuition and whether they can manage their rent. They're fearful about covering their children's expenses while not working. Our students fear their dream of higher education will be lost. When soldiers are distracted by these home-front concerns, they cannot focus on the battle.
Bar-Ilan University is addressing their academic issues, and has taken on the mission of creating a financial lifeline so our students can fully focus on their mission without worrying about the future.
Bar-Ilan University has established a Student Lifeline fund that will provide assistance with tuition, living stipends and professional emotional support. The grant will be provided to students who are serving at the front, or student evacuees from the South or North. Each student will receive between 1000-5000 NIS.