31.07.2022 | ג אב התשפב
Bar-Ilan Gears Up for the 2021-2022 Academic Year
A return to campus, incorporating distance learning and safeguarding health. The Vice Rector's message to students
Image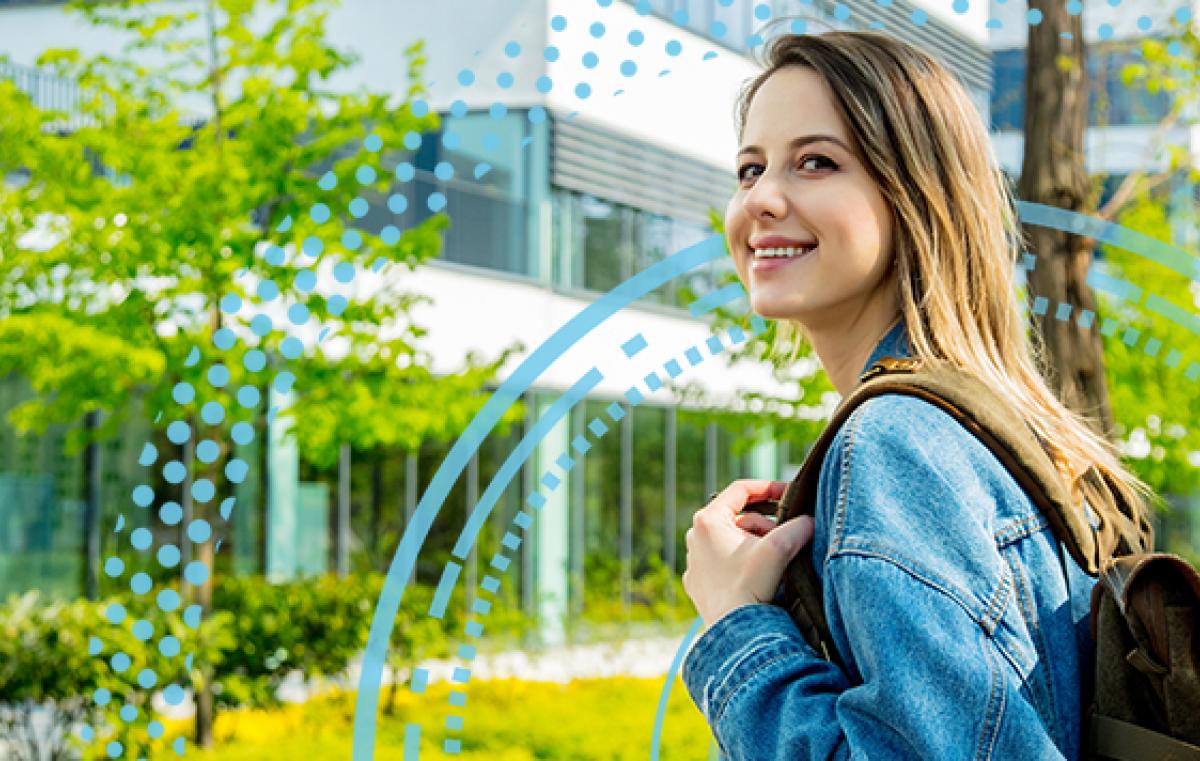 Dear Students,
Preparations are underway for the upcoming academic year, scheduled to open on Sunday, October 10, 2021. Incoming first-year bachelor's degree, master's degree and doctoral students will be joining us, and this is an opportunity to give them a hearty welcome to Bar-Ilan, and to wish them and all of us a productive academic year. Our intent is to return primarily to classroom-based instruction on our beautiful campus. In this way we can meet each other face-to-face, see and hear our instructors directly, engage in classroom discussions, study and work in our labs and clinics and create professional and social relationships that will accompany us throughout our lives. We request that you take this into account when you decide where you will be living.
Nonetheless, we do not intend to give up the knowhow we've gained during the pandemic on distance learning and digital learning methods, both synchronous (in real time) and asynchronous (at the student's convenience). Over the last year, we've implemented innovative technological learning methods, we've updated our Moodle digital platform for our courses, and we are working intensely on a three-year plan for producing professional videos, photographed units and infographic components to be integrated into Bar-Ilan's courses. We also plan to add high-quality pedagogically produced online courses to our course offering. For many of our master's degree programs intended for working people, we have already announced our intent to combine distance-learning days (via Zoom) with campus-based days, taking into consideration student needs. We have installed multimedia equipment (cameras, wide-range microphones and loudspeakers) in about 100 classrooms, allowing HyFlex (hybrid+flexible) instruction for students in the classroom and those at home (via Zoom) simultaneously, and we plan to expand that to most of the classrooms by the end of next year. Such lectures will be recorded and uploaded to the course website. We've been doing this so that we can cope with all the challenges of these times, and to enlarge our student body.
We've also adapted student services and activities to make them more accessible. We've initiated a new digital service channel which we've called "Open Door", providing all administrative and academic services. The channel is active on Sundays, Tuesdays and Thursdays from 10 AM to 12 Noon – you're welcome to walk in here.
We are hoping that the Covid infection rates begin to decline and that restrictions are removed, but even if not, we are prepared for every challenge, as we have been in the past. As of now, green pass restrictions apply at Bar-Ilan, allowing campus entry only for people who are vaccinated, recovered or can present a negative Covid test. If these restrictions are still in place when the school year opens, Bar-Ilan University will make sure to accommodate students who cannot come to campus, either by livestreaming lectures or by recording them and uploading them to the course website.
At this time I'd like to once again call upon every one of you who can, to be vaccinated against the coronavirus. As students in academia, we should be acting rationally and on the basis of scientific findings. The vaccine is safe and effective in reducing serious disease, and based on the latest scientific studies, the risk of disease is much higher among those who have not been vaccinated than among those who have. As citizens and inhabitants of a democratic country we have rights, but we also have obligations. Our obligation to protect our own health and the health of those around us is of utmost importance, as the Torah teaches us. I therefore ask of you – please follow all Ministry of Health guidelines, both on campus and off. We will keep you informed in the event of changes.
A healthy summer to all. Looking forward to seeing you all soon!
Sincerely,
Prof. Arie Reich
Vice Rector