30.08.2022 | ג אלול התשפב
The Camp David Accords
On September 27, 1978, Israel's Knesset approved the Camp David Accords. Dr. Nir Levitan, PhD graduate of BIU's Conflict Resolution, Management and Negotiation Program, revisits the Israel-Egypt peace talks and the leaders who made history
Image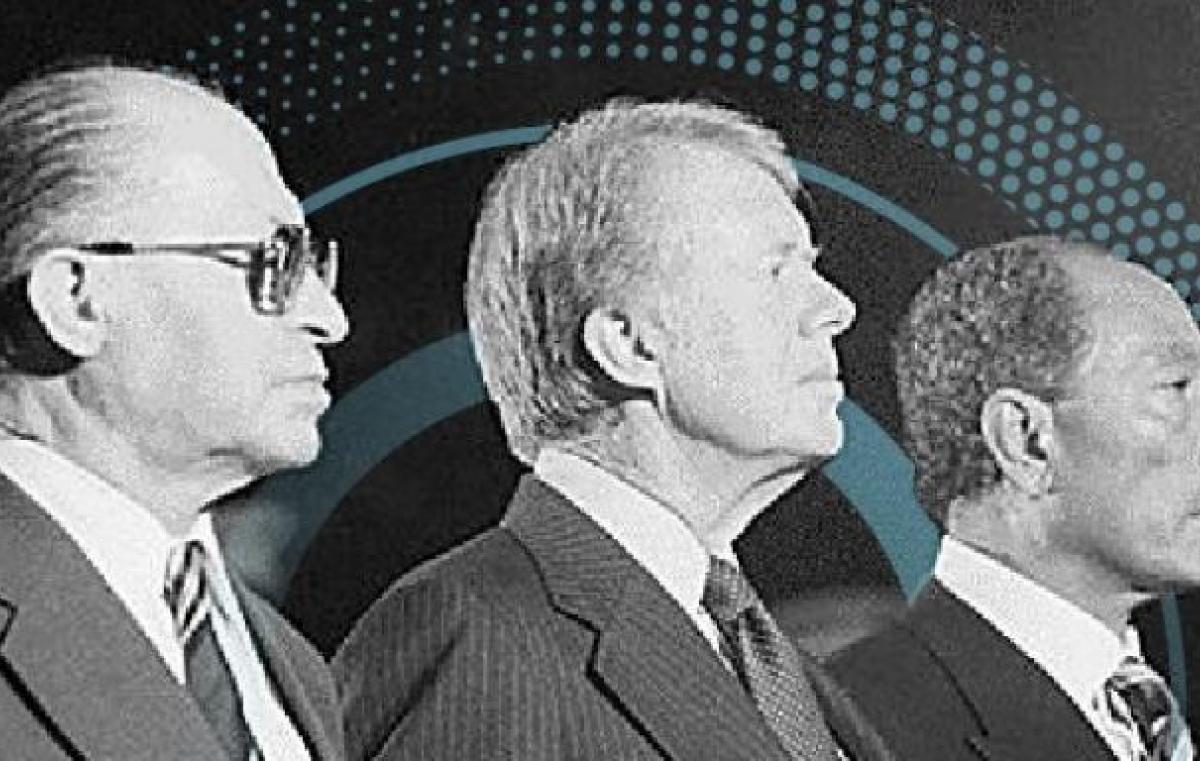 "History is the memory of states," wrote former United State Secretary of State Henry Kissinger, who helped draft the interim agreement that led to the signing of the Israel-Egypt Peace Treaty.
The peace agreement signed by Israeli Prime Minister Menachem Begin and Egyptian President Anwar Sadat in 1978 was preceded by an interim agreement, signed in September 1975. Simcha Dinitz, who was then Israel's ambassador to Washington, noted that American diplomacy had succeeded in integrating all the elements to turn a state of war into negotiations between the hawkish sides. Otherwise, the 1973 Yom Kippur War would have become yet another chapter in the chain of wars between Israel and Egypt.
Kissinger's diplomatic expertise as "statesman of the century", was immediately put to the test as was his demanding "shuttle diplomacy", which included flying between Damascus and Jerusalem, with stopovers in Cairo, Amman and Riyadh. Kissinger covered 24,230 kilometers in 34 days, the longest time a US Secretary of State spent outside the United States since 1919.
In the final days of the Yom Kippur War, Kissinger summoned Simcha Dinitz to the White House and demanded an end to Israel's military operations in the Sinai Peninsula. Kissinger was furious with the ambassador and demanded that Israel honor the ceasefire. Hearing Kissinger utter "Jesus Christ", Dinitz replied that if he had used the name of another prophet, perhaps Jerusalem would have complied with his request. However, the next day, October 24, 1973, Kissinger received Israel's commitment to stop the shooting, on the condition that the Egyptian would silence their guns.
With a cessation of fighting, shuttle diplomacy began, and in early 1975, Kissinger asked Yitzhak Rabin to send President Sadat a personal message: promote a political agreement and not just a ceasefire between the two countries. Sadat, for his part, chose a bolder proposal than the messages he had conveyed prior to the Yom Kippur War, and suggested that as part of a preliminary agreement, in which Israel would withdraw west of the Mitla and the Gidi Passes in the Sinai Desert, Egypt would pledge to allow Israeli ships to cross the Bab al-Mandeb Strait and would not attack flights departing from Israel which crossed over the Red Sea.
The interim agreement, which allowed for negotiation of a comprehensive peace agreement, gained prominence as constituting a significant step toward ending hostility between Israel and Egypt. Kissinger will be remembered as the chief architect of the interim agreement of 1975, an advocate of a step-by-step approach, which included the signing of four official agreements. Up until the Camp David Talks featuring Begin and Sadat, the Rabin Government in the 1970s held intense discussions on the issue of a settlement with Egypt.
For more on BIU's Conflict Resolution, Management and Negotiation Program