20.02.2022 | יט אדר א' התשפב
Impacting Research – Novel Diabetes Drugs
Prof. Arie-Lev Gruzman's research team is developing a drug to lower blood glucose levels and improve treatment of type 2 diabetes
Image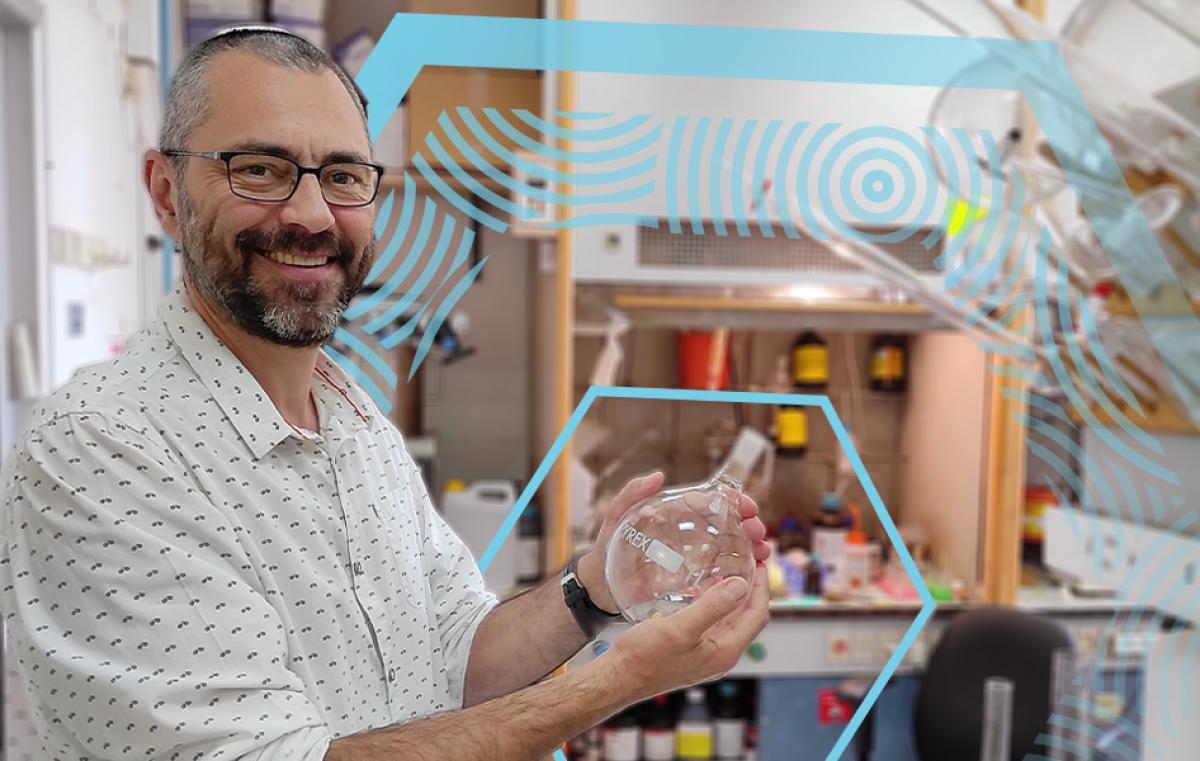 Along with growing awareness of the importance of a healthy lifestyle and cultivating the environment that will make this possible, there is still a very critical need for effective and safe medications that will enable people with acute and chronic diseases to continue to maintain an active lifestyle. Prof. Arie-Lev Gruzman, of Bar-Ilan University's Department of Chemistry is working to develop diabetes medication, new antibiotics and anti-inflammatory drugs.
"I just dreamed of helping the ill in the most effective way: developing new drugs," relates Prof. Gruzman. "The power of science and technology to change the world is limitless," says Prof. Gruzman. "In my case, the development of new drugs for the treatment of serious diseases may impact human society."
Type 2 diabetes affects hundreds of millions of people worldwide, and the search for innovative drugs is paramount in diabetes research. Prof. Gruzman's research group found that derivatives of a compound called "thiolane" increase the rate of glucose transport into insulin-sensitive cells, such as skeletal muscle cells. Such molecules augment insulin secretion. The researchers synthesized thiolane derivatives with favorable medicinal properties and found in laboratory tests that they are effective in lowering blood glucose levels in mice carrying the obese gene. Prof. Gruzman's team is now developing artificial Langerhans islets that secrete insulin and glucagon – two hormones that regulate the blood glucose level in the body. Transplanting such cells in the bodies of diabetic patients may help treat the disease.
Prof. Gruzman received his doctorate in medicinal chemistry and pharmacology from the Hebrew University.  He conducted postdoctoral research at the University of California, San Francisco and at the Research Institute of Pacific Medical Center at San Francisco. In addition, he holds a bachelor's degree in nursing and another bachelor's degree in chemistry. Today he is a senior faculty member in Bar-Ilan University's Department of Chemistry.
Along the way, Prof. Gruzman has won recognition and awards of excellence, including "Outstanding Lecturer", both at the Hebrew University and Bar-Ilan, and the Young Investigator Research Award from the European Foundation for the Study of Diabetes (EFSD) and the D-Cure Diabetes Association for joint Israeli-European research.
Prof. Gruzman has also held many positions, including as Vice President of the Israel Association of Medicinal Chemistry, as Israel's representative member in the European Federation of Medicinal Chemistry (EFMC), as field editor (medicinal chemistry) of the scientific journal, "Pharmacological Reports", as Israel's representative in the Chemistry and Human Health Division of the International Union of Pure and Applied Chemistry (IUPAC), and as a member of many scientific committees in the field of diabetes and medicinal chemistry.  In addition to his academic pursuits, Prof. Gruzman studies Talmud at the Mir Yeshiva in Jerusalem.