07.07.2022 | ח תמוז התשפב
The New Doctors
One hundred and five graduates of Bar-Ilan University's Azrieli Faculty of Medicine in the Galilee received their MD degrees
Image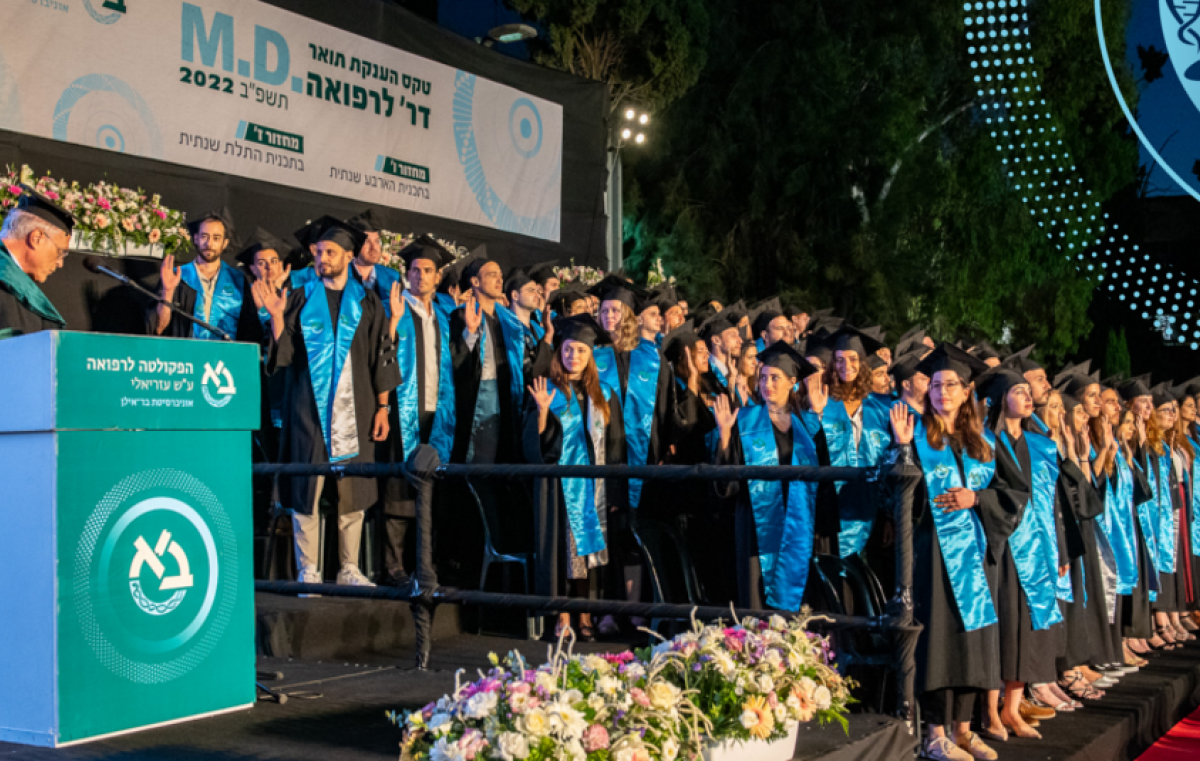 One hundred and five graduates of Bar-Ilan University's Azrieli Faculty of Medicine in the Galilee received their MD degrees at an exciting ceremony that took place on July 4 at the Faculty of Medicine's campus in Safed.  
The new doctors are the sixth graduating class of Bar-Ilan's medical school. Since its founding ten years ago, the medical school has trained 640 doctors, 20% of whom currently work in northern Israel.
Among this year's graduates are two IDF reserve pilots and a new immigrant from France who came to Israel to study medicine and serve in the IDF.
The graduation ceremony was attended by senior members of the Faculty of Medicine and the university administration.