22.10.2022 | כז תשרי התשפג
Developments that Change the Way of Viewing Existing Systems
Prof. Dror Fixler, BINA Director and faculty member at the Kofkin Faculty of Engineering, develops optical tools that expand our detection and healing capabilities
Image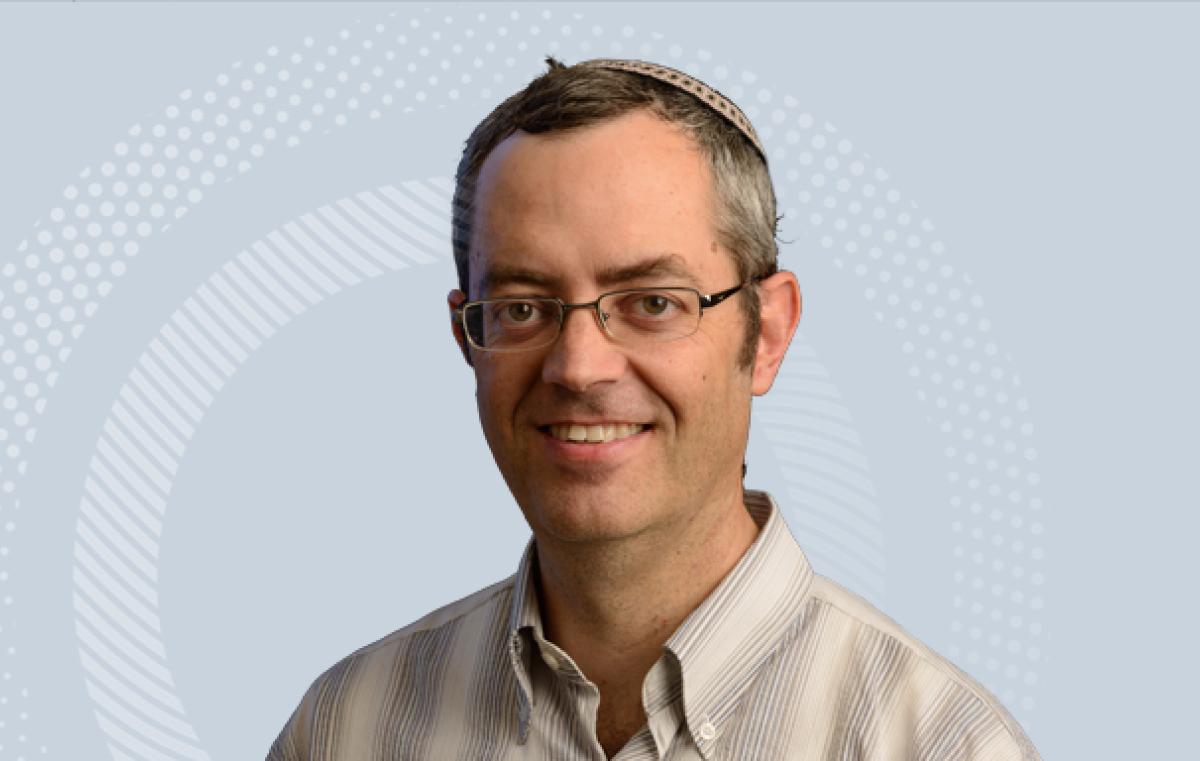 Research conducted by Prof. Dror Fixler, Director of the Bar-Ilan Institute for Nanotechnology and Advanced Materials (BINA) and a faculty member at BIU's Kofkin Faculty of Engineering, focuses on the development of optical tools using nanophotonics for applied and research purposes. About 60% of Prof. Fixler's developments are in the field of medicine (detection and healing), 20% in cosmetics and 20% are used for remote sensing.  His main topic of research is CMI – Correlative Multimodal Imaging, a combination of different optical technologies for obtaining a multidimensional image and for the development of biological logic gates.
"After extensive training in physics and computer science, I needed to combine theoretical and applied knowledge, and the Kofkin Faculty of Engineering was my natural home," says Prof. Fixler. "In this young and very supportive environment I was able to build a laboratory and take in talented students who have advanced the field. The applications of our developments change the way we look at existing systems, by making it possible to view the same thing using several tools, each of which provides additional information."
Prof. Fixler has published more than 120 research papers, some of which have appeared in the noted nanotechnology journals, "ACS Nano" and "Nano Letters". He won three prestigious research grants from the Israel Science Foundation (ISF) as well as from many other competitive funds and was recognized as a senior research fellow in the International Society for Optics and Photonics (SPIE).
At Bar-Ilan University, Prof. Fixler has served as chairman of the Teaching Committee and the Disciplinary Committee and is a member of the Bar-Ilan University Senate Coordinating Committee. He additionally sits on the Nano Committees of the Israel Ministry of Health, is a member of the 8400 Health Network project, and of the Israel Optics Association, and is editor of three scientific journals in optics.
"The sky Is not the limit in research," he says, "but I have three goals in my academic positions: to help those requiring assistance – who knows if I wasn't put in this position just to help that one person who needs it; to encourage foreign scientists to visit and fall in love with Israel; to bring to the attention of the general public that my academic activity is directly related to them and important to their lives."
Along with his academic activities, Prof. Fixler is also engaged in Torah study. He is one of the students of the late Rabbi Prof. Nachum Eliezer Rabinowitz z"l, a Bar-Ilan University honorary doctorate recipient, and continues his mode of interpretation of Maimonides' commentary on the Mishna. To date, the tractates Brachot, Pe'ah, Gittin, and Avodah Zarah have been published.