20.10.2022 | כה תשרי התשפג
All You Need to Know About Academic Year 2022-2023
Where do you get information? How do you make course changes? Where do you park and where can you get a cup of coffee? All the information is right here
Image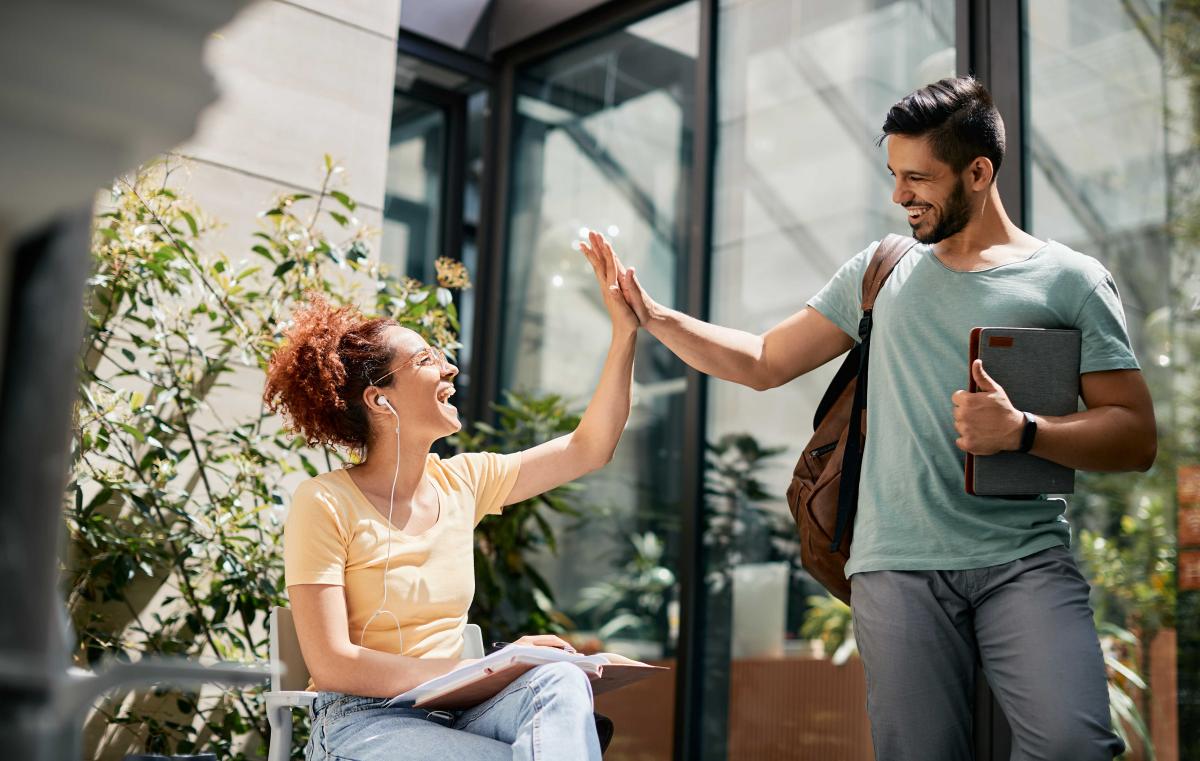 To help you navigate daily campus life here are some guidelines that are important to know:
Presenting ID at Campus Entrance
An official ID card with photo must be presented upon entering the university gates. For this purpose, you may use an identity card, passport, driver's license or digital student card – the Bar-Ilan App
The Bar-Ilan App
The Bar-Ilan University App brings together all the information students need in the palm of their hand. Use the app to access your class and exam schedules, check grades, get updates and notifications about events, navigate the campus and connect directly to the university website and social networks. With the Bar-Ilan App, there's no need to carry around your student card – the app serves as a convenient digital student card, which provides easy access to student services at Bar-Ilan.
Course Schedule
Using the INBAR personal information system, you may view your course schedule, which will provide the location – the building and room number for frontal courses; and will make note of those courses taught only via Zoom.
In order to check vacation days and holidays, you can consult the academic calendar for 2022-2023. Pay close attention to the messages received periodically about study breaks due to ceremonies and special events.  
Course Changes
The INBAR course registration system will be open for changes from October 26 – November 9, 2022. After that, changes will not be possible. A detailed message will be sent by email and will also be updated on the INBAR system.
English Courses
Students who started their undergraduate studies in the academic year 2021-2022 or 2022-2023 and have an exemption from English as a foreign language, are required to take English courses.
Orientation Desks and Campus Map
During the first week of studies, there will be information desks at four campus gates: Ono Gate 40, Geha Gate 30, Dkalim Gate 5 and Gate 2. The desks will operate Sundays through Thursdays, from 7:30 am to 2:00 pm. On Fridays, one information station will operate at Gate 2 from 7:30 am to 10:30 am. This is a joint undertaking of the University and the Bar-Ilan Student Union.
For the BIU Campus Map
Service and Recruitment Center
In the first week of the new academic year, representatives of the relevant administrative units will be waiting for you in the Service and Recruitment Center (Area 502, Building 19, near Building 605) to answer your questions. There will be representatives from the following units:  Tuition, Curricula and Follow-up (TELEM), Status, Scholarships, Admissions, School of Graduate Studies, and the Service and Recruitment Center.
"Open Door" over Zoom
The "Open Door" over Zoom provides service and answers questions about studies and administration on campus. It operates Sundays, Tuesdays and Thursdays from 10:00 am to 12:00 noon.
Scholarships
There is a wide range of scholarships for all degrees and in every field, which can be found in Bar-Ilan University's Scholarship Catalogue.
Transportation and Parking
An electric shuttle, including a vehicle accessible to individuals with disabilities, transports people around the campus.  The shuttle operates Sundays through Thursdays from 7:30 am to 8:00 pm and on Fridays from 7:30 am to 1:00 pm.
The GPS app for the campus shuttle will begin to operate experimentally at the outset of the academic year in Fall 2022. The app enables you to track the distance of the shuttle from the station. To install the app
Parking around the University
Yehudit parking lot (located near the Wohl parking lot)
Music parking lot on Jabotinsky Street, Givat Shmuel, behind the Music Building (1005)
Sports parking lot on Max veAnna Webb Street, near Gate 10 (Sports), across from the Wohl Center (1401).
The Wohl Center parking lot – across from Gate 5
Parking fees: For guests, 20 ILS for the entire day.  For BIU Student Association members (who pay welfare fees), 10 ILS for the entire day.
Guidelines for Discounted Parking
To Join the BIU Student Union – Digital Form
More on General Services and Restaurant on Campus
Library and Information System
All the libraries offer loan services, access to many sources of information, both electronically and in print, as well as consulting and training services according to your preference: in person or remote (via phone, email, WhatsApp, Zoom and social networks). In the different libraries you can find a wide variety of individual and group learning spaces.
Postgraduate students who need help and support in the research and publication processes are invited to contact the system informants with any questions. For more information on the services of the library and information system
Opening Event
On Sunday, October 23, 2022, from 12:00 noon to 2:00 pm, the Bar-Ilan Student Union will hold a festive event to mark the opening of the new academic year.
Student Wellbeing
The Office of the Dean of Students assists students in a variety of areas related to their lives and rights on campus. These include granting loans, handling inquiries and complaints, facilitating the involvement of students with various disabilities, and assisting students from diverse populations such as new immigrants, the ultra-Orthodox, the Ethiopian community, and students from Arab sector. For more information, see the website of the Office of the Dean of Students.
General Services on Campus
For information on restaurants, stores and general services on campus.