18.05.2023 | כז אייר התשפג
Unraveling the Mysteries of Alzheimer's Disease
From Haifa, to NYU, and back to Bar-Ilan: this is Kuldeep Tripathi's Journey through Alzheimer's Disease
Image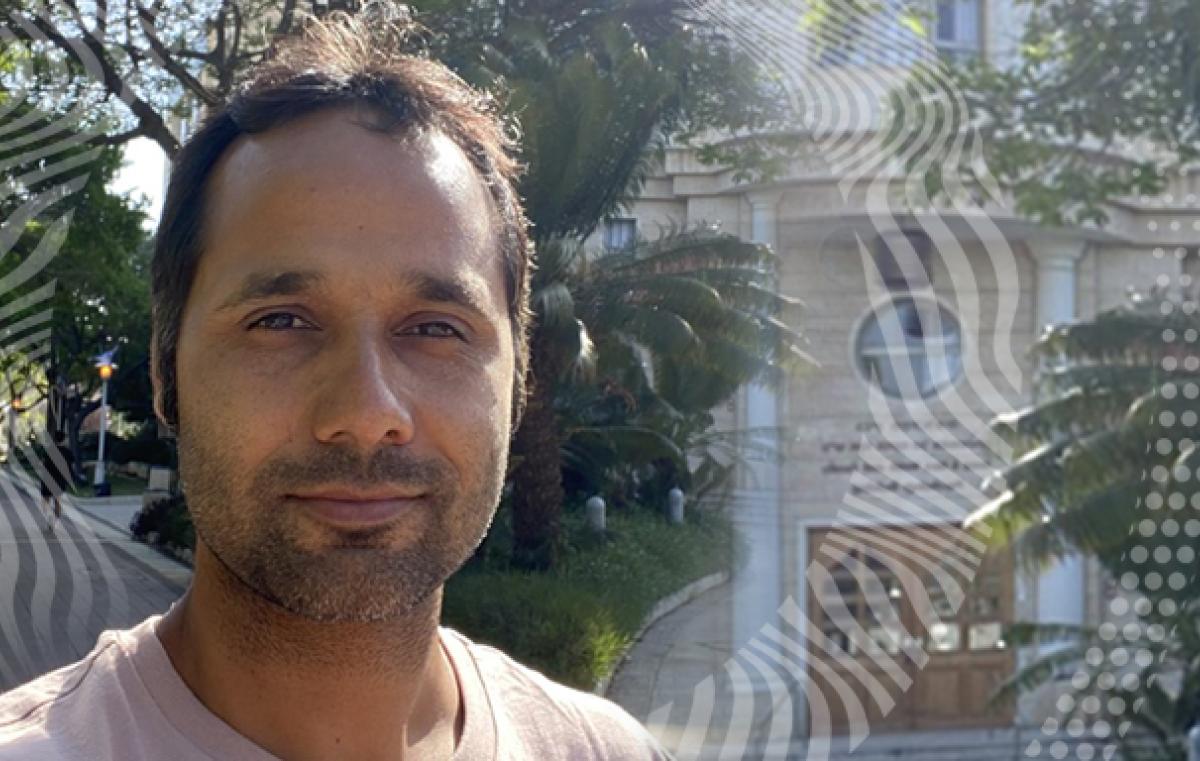 The field of neuroscience is continually pushing the boundaries of our understanding of the human brain. In the quest to unravel the complexities of Alzheimer's disease, scientists like Kuldeep Tripathi, a dedicated researcher from India, are making remarkable contributions to the field. With a focus on the brains of Alzheimer's patients, Tripathi's work at Bar-Ilan University in Israel is shedding light on the underlying mechanisms of the disease and exploring potential therapies.
Kuldeep Tripathi's scientific journey has taken him across continents and through various research domains. Having completed his Ph.D. in neuroscience at Haifa University, where he studied childhood-related adversity and post-traumatic stress disorder (PTSD), Tripathi ventured to the United States. At New York University (NYU), he delved deeper into his research and gained invaluable experience. However, it was his discovery of Bar-Ilan University's vibrant research community that drew him back to Israel.
Working with a team of scientists in the Department of Brain Science and Chemistry at Bar-Ilan University, Tripathi is at the forefront of ground-breaking research. Collaborating with international researchers from Canada, Germany, and the USA, his focus lies in understanding the brain's processes of learning and memory, particularly the uniqueness of emotional memories. His recent publication in a prestigious scientific journal highlights the development of peptide-based drugs that could revolutionize early diagnosis and treatment of Alzheimer's disease.
Alzheimer's disease and dementia present complex challenges, primarily related to memory deterioration. Tripathi's research aims to uncover the reasons why emotional memories persist longer than regular memories.
During his time at NYU, Kuldeep Tripathi discovered the research being conducted at Bar-Ilan University, particularly in the Department of Brain Science. Impressed by the scientific community's vibrancy and the institution's research accomplishments, he decided to join the Bar-Ilan family. His experience at the university has been nothing short of fruitful and excellent, bolstering his commitment to advancing Alzheimer's research.
Looking towards the future, Kuldeep Tripathi remains focused on his research goals related to Alzheimer's disease therapy. Collaborating with his team, they strive to develop a peptide-based drug that can facilitate early-stage diagnosis through imaging techniques like positron emission tomography (PET) or CT scans. Furthermore, they aim to employ the same peptide drug to halt the spread of toxic protein accumulation in the brain, potentially averting memory and cognitive symptoms in patients.
Tripathi's decision to conduct his research in Israel stems from several factors, including the comfort, friendly research environment, and cutting-edge facilities that Bar-Ilan University offers. The institution's commitment to fostering a supportive and talented community of scientists has greatly contributed to his research journey.
Are you ready to join accomplished researchers like Kuldeep, and embark on an extraordinary postdoctoral journey at Bar-Ilan University, where cutting-edge research, a supportive community, and a commitment to scientific excellence converge?
Take the next step in shaping the future of neuroscience and make Bar-Ilan University your destination of choice for your postdoctoral endeavors.