19.04.2021 | ז אייר התשפא
The Mobile Vision Clinic
The mobile clinic of the School of Optometry and Vision Science, in BIU's Goodman Faculty of Life Sciences, recently arrived in Beit Shemesh to perform vision tests at a nursing home as well as for local welfare recipients
Image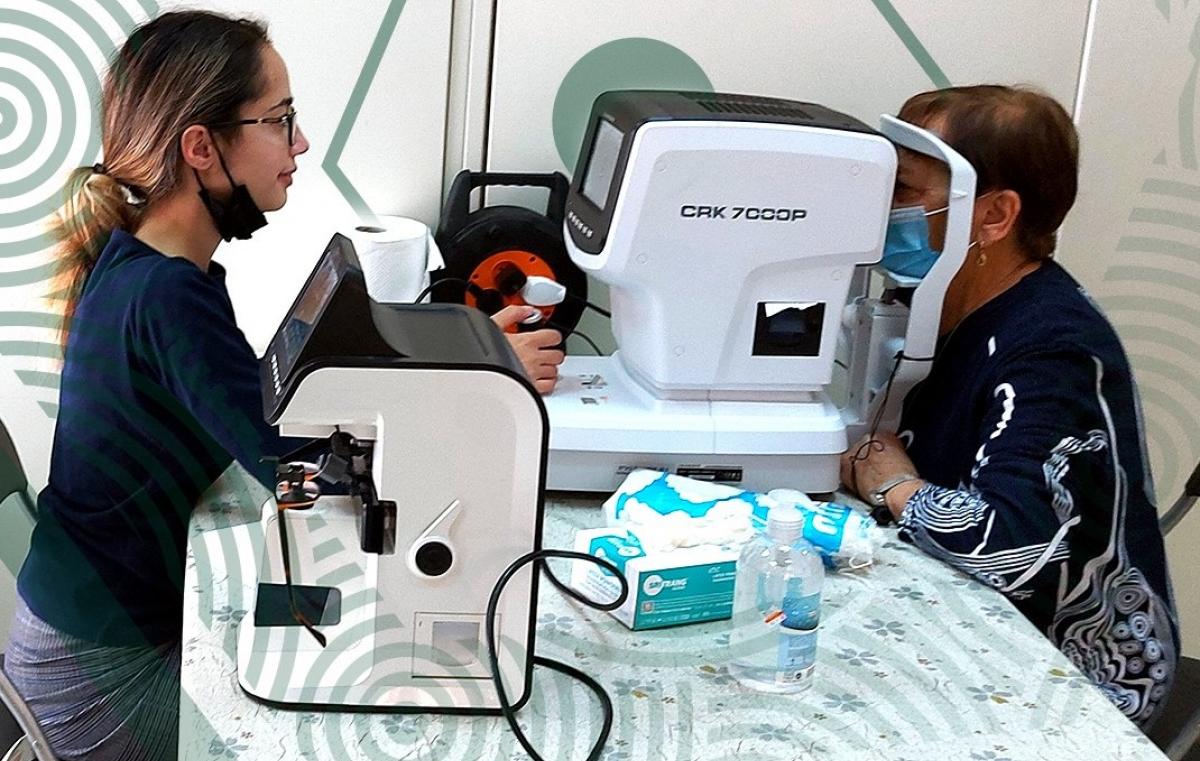 The mobile clinic of the School of Optometry and Vision Science, in BIU's Goodman Faculty of Life Sciences, recently arrived in Beit Shemesh to perform vision tests at a nursing home as well as for local welfare recipients. The mobile clinic regularly goes out to the field, providing free vision tests mainly for residents of the periphery and underprivileged populations.
PhD student Gad Serero, of the School of Optometry and Vision Science, says that the free tests help people who otherwise would not have come for vision tests, whether because of a lack of awareness, accessibility difficulties or the general tendency to neglect eye health.
For Holocaust survivors, free eyeglass frames are also provided in addition to testing. The mobile clinic does not compromise on its professional standards: the staff arrives with all the requisite advanced equipment, and beyond measuring vision, the professional optometrists and accompanying interns often detect diseases such as cataracts or retinal degeneration, and refer the person to a doctor.
The mobile clinic is staffed entirely by volunteers, and everyone benefits – area residents are given a professional examination, the students gain valuable hands-on experience, and the entire staff is pleased to have the opportunity to influence the quality of life of people in need.
"Each time we go out to the field, I get as excited as I did the first time" relays Serero. "There are always those cases which would have been ignored if we were not to come, because there is a tendency among the public to neglect eye health. When you help a child or adult see, it is to improve his life. All services are free. We come and do it with love."
The mobile clinic was donated to Bar-Ilan University by the Rothstein Charitable Youth Trust in memory of Maks & Lea Rothstein, and by the Zeiss Group.