31.05.2021 | כ סיון התשפא
Honorary Doctorate Ceremony 2021
On May 30, BIU awarded Honorary Doctorates to individuals and organizations who've impacted a broad range of disciplines in Israel and around the world
Image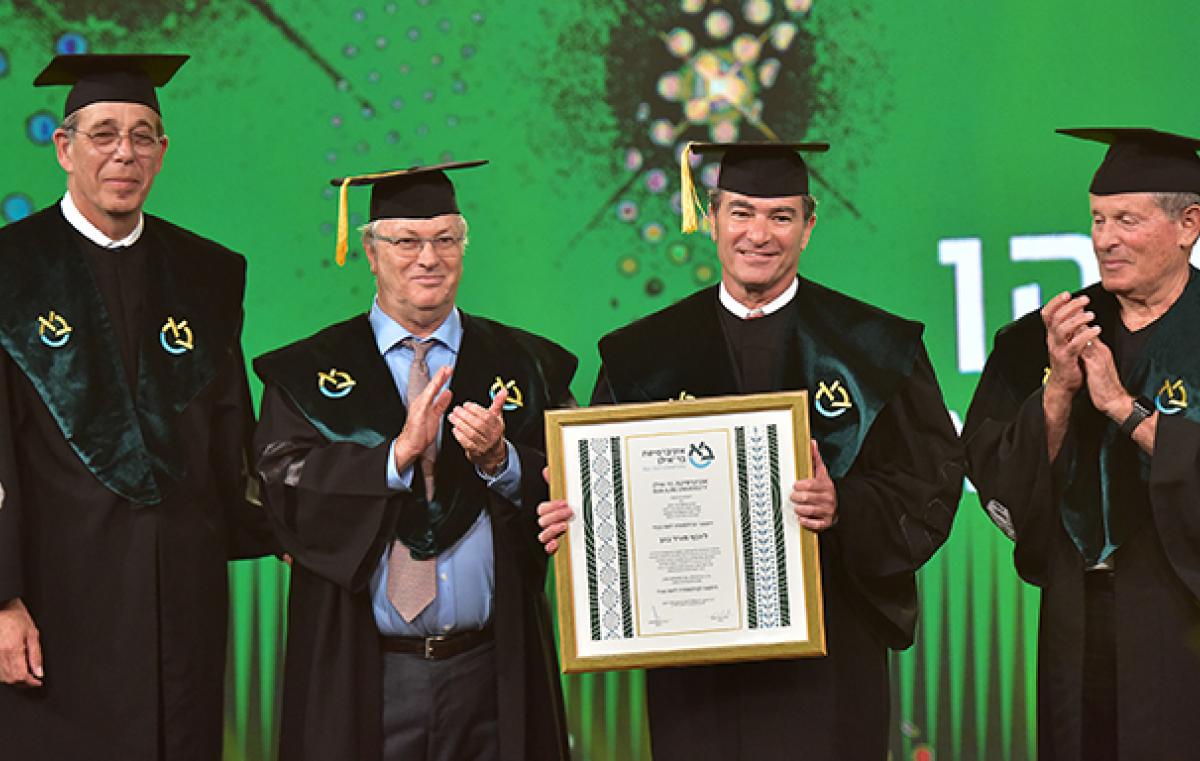 Bar-Ilan University awarded Honorary Doctorates on May 30, 2021 to Mossad director Yossi Cohen; Academy Award-winning film producer Arthur Cohn; former UK Supreme Court president Baroness Brenda Hale of Richmond DBE; singer, songwriter and composer Idan Raichel; entrepreneur and philanthropist Haim Taib; Rabbi David Stav on behalf of the Tzohar Rabbinical Organization; Nobel Prize laureate Prof. M. Stanley Whittingham; and Moderna chief medical officer Dr. Tal Zaks.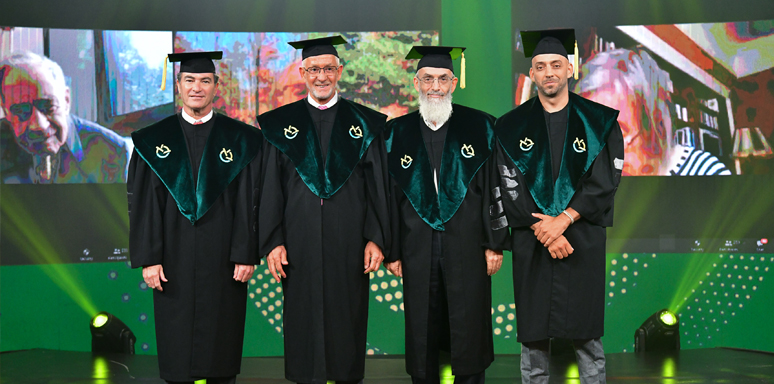 BIU President, Prof. Arie Zaban said: "In this complex year, we would like to pay special tribute to individuals and an organization who have influenced society through extraordinary excellence, perseverance and willingness to adapt to changing realities. We are very proud that they will be honored by us and thus join the Bar-Ilan community."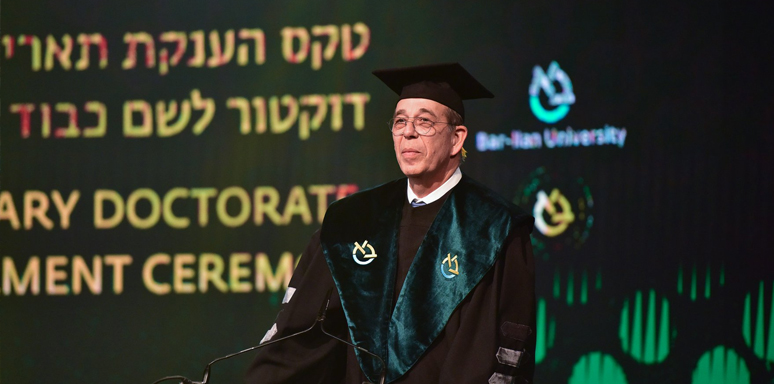 Speaking on behalf of the recipients,  Mossad Director Cohen noted that exactly 24 years ago he graduated from Bar-Ilan University with a degree in social sciences, and returned this evening with great respect for the university from which he gained an education in his younger years. Cohen was recognized for his work to ensure the security and well-being of Israeli citizens, for decades of commitment, innovation and excellence in the service of the State, and for his role in the process that led up to the signing of the Abraham Accords.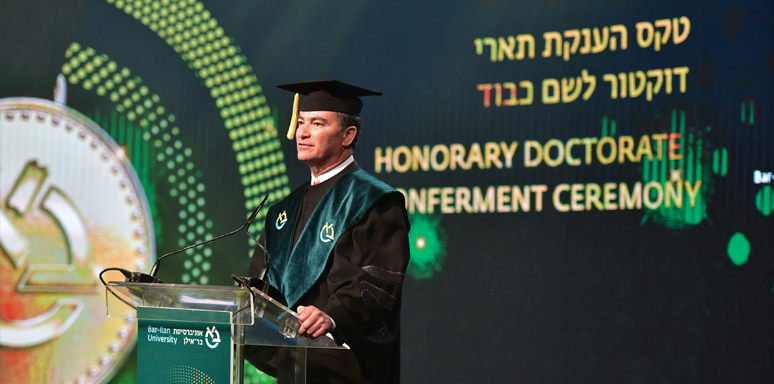 Israeli singer, songwriter and composer Idan Raichel also responded, "I accept this degree with love and dedicate it to all the people who have accompanied me on my long journey. Every field of study and research is made possible by striving for excellence, creativity and hard work, and I am happy and proud to join the Bar-Ilan family."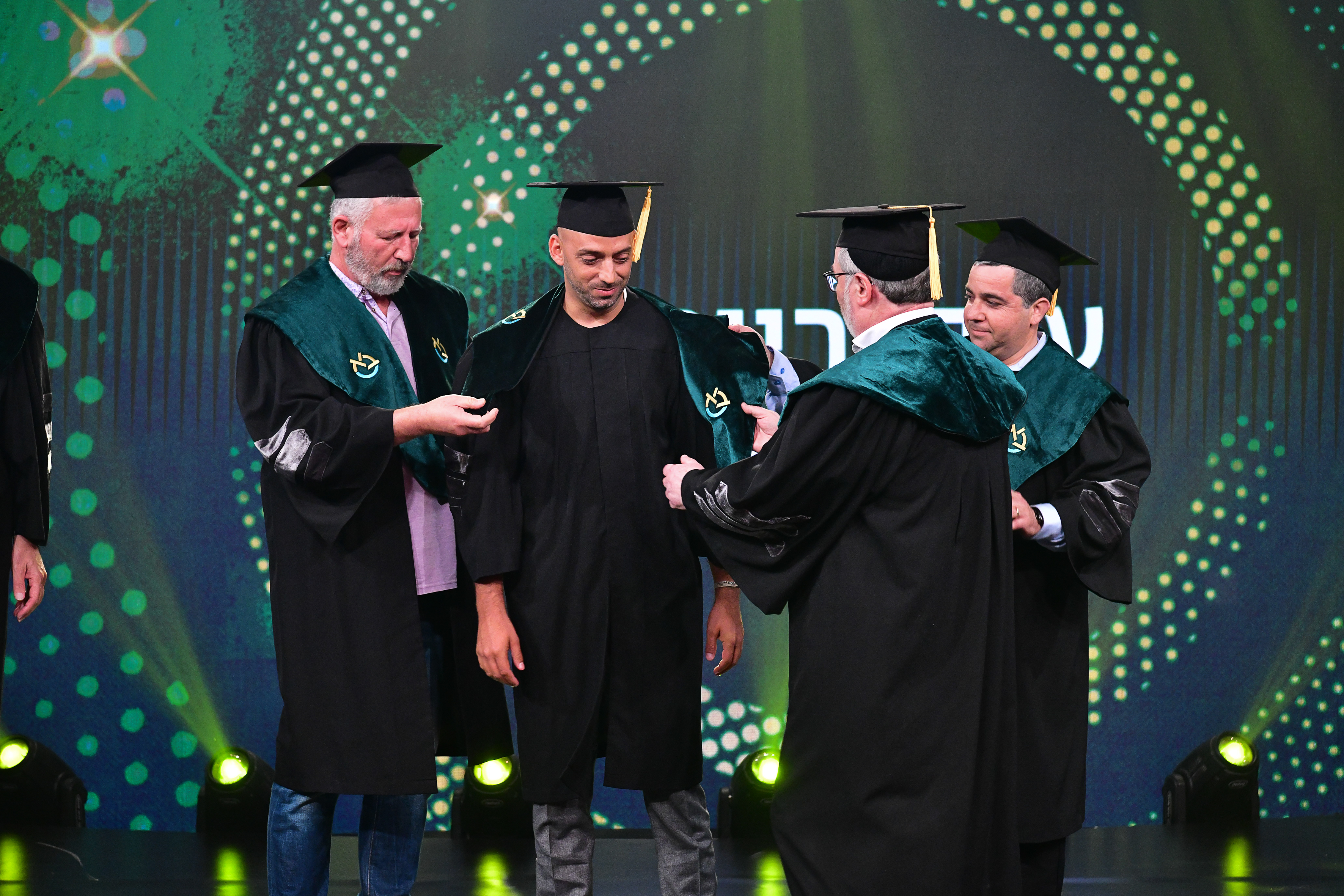 Dr. Tal Zaks said upon receiving the degree: "I am moved and thankful for this great honor. I see it as a token of appreciation of all the people at Moderna who are behind this achievement. All my professional life I have strived to interweave science and medicine, and I am proud to receive this award from a university that uniquely does so out of the Zionist values that are so important to me."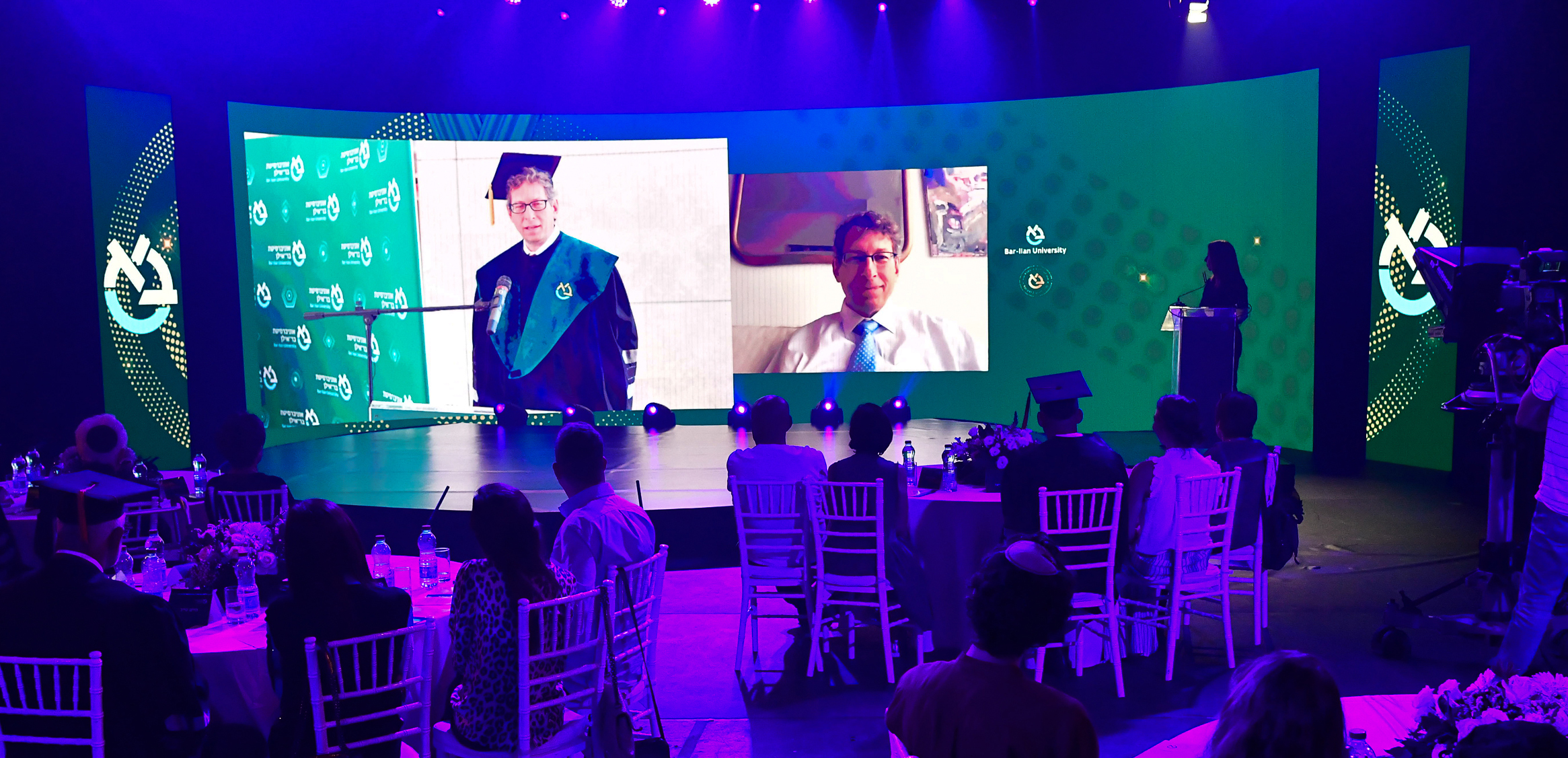 Bar-Ilan University has awarded Honorary Doctorate degrees since 1971 to individuals from Israel and abroad, who have made a unique contribution to science, culture, society and the State of Israel.