28.07.2021 | יט אב התשפא
Celebrating a Decade
Azrieli Faculty of Medicine awards MD degrees to new physicians
Image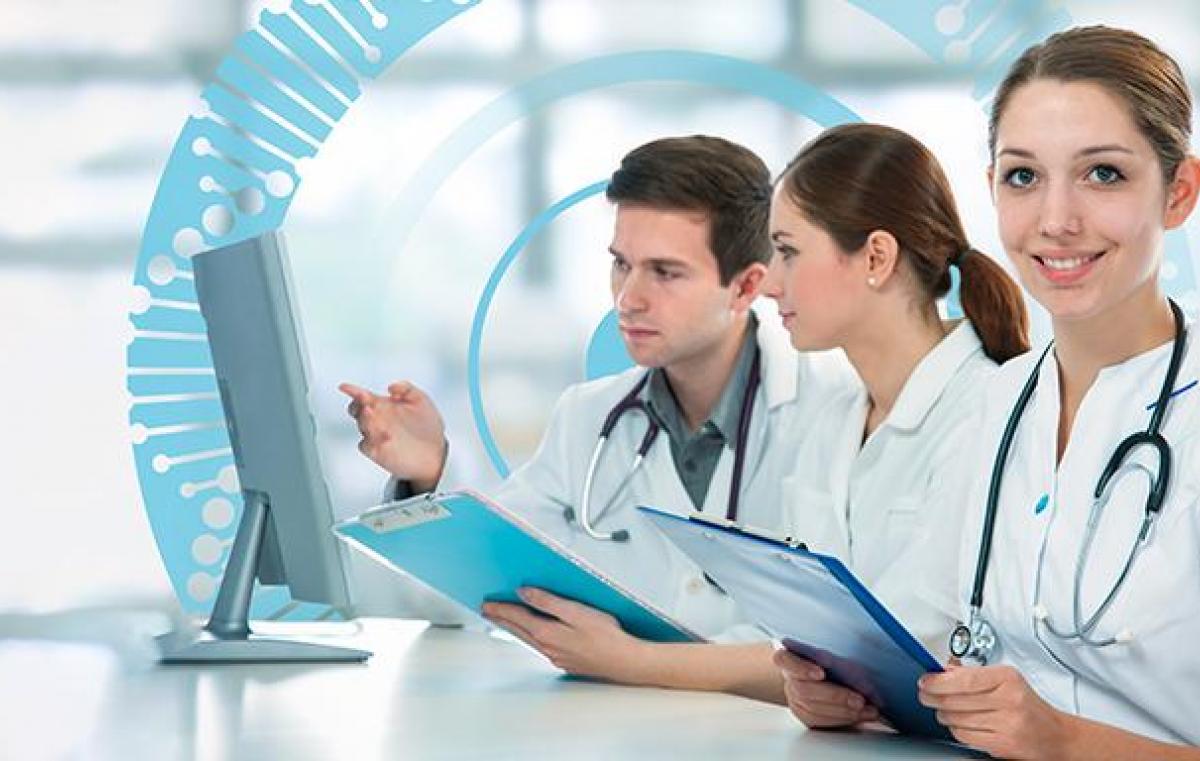 At a ceremony celebrating ten years since its establishment in the heart of the northern Israeli city of Safed, the Azrieli Faculty of Medicine of Bar-Ilan University this week awarded MD degrees to 92 new physicians. 
 Since its establishment the Azrieli Faculty has educated and certified 639 physicians (including this year's degree recipients), 90 MSc students and 36 PhDs in bio-medicine and health sciences.
 Among this year's graduates is Rana Barhoum, the daughter of two medical doctors. Her father, Prof. Masad Barhoum, is the Director of the Galilee Medical Center in Nahariya. Her mother, Dr. Marie Noufi Barhoum, is a pediatrician. "Ever since I can remember I've wanted to study medicine," says Rana. "It was an integral part of my childhood and my daily life.  From an early age my parents were role models and taught me that work can be meaningful and not just a source of income. The greatest gift my parents have given me is to grow up in a home where parents do their work with dedication, enthusiasm and joy. My parents raised me on the values of human dignity, acceptance of the other, giving, tolerance and endless love for a profession that is not just a profession but a way of life." Barhoum is currently a resident in the pediatric ward at Carmel Medical Center, and looks forward to continuing to study and develop, and being the best doctor she can for her patients.  
 Shira and Massimo Duhamel, a married couple originally from France, also received their MD degrees. Massimo was born in the United States to an Italian mother and a Canadian father, and grew up in Paris and Lyon. Shira was born in Marseille and was raised primarily in Lyon. The couple met in high school and studied medicine together in Lyon for four years before immigrating to Israel in July 2015. Shira has begun her residency in family medicine at Clalit Health Services in the north and next month Massimo will begin his residency in radiology at Emek Medical Center, an Azrieli Faculty of Medicine affiliated hospital. The couple and their three young children will soon move to Afula to be closer to the hospital.
 The hooding ceremony took place at the Azrieli Faculty of Medicine entrance plaza, in the same location where a gala event marking the Faculty's opening took place a decade ago.
Bar-Ilan University President Prof. Arie Zaban: "In the decade since we established the Faculty, we have become well acquainted with the many health disparities that exist between the center of the country and its peripheries. You, students, have experienced this every day during your studies. You have the power to make a difference and become part of the national effort to bridge these gaps by remaining here and integrating into the Galilee medical system. We in the Faculty will stand by your side every step of the way."
Azrieli Faculty of Medicine Dean Prof. Karl Skorecki: "Thanks to the deep commitment of the University, assistance from and cooperation with medical centers and health services in the Galilee, the local authorities in Safed, the Eastern Galilee cluster, and enormous support from friends and philanthropic organizations in Israel and around the world, we are currently experiencing tremendous development and expansion. Today we are awarding the degree Doctor of Medicine (MD) to 92 graduates: 62 students in our four-year track and 30 students in our three-year track. We are fulfilling the mission that has been entrusted upon us and we are working tirelessly to realize our vision, but the work that lies ahead is still great."
The Faculty's task of training outstanding physicians, conducting cutting-edge research at the international level, and opening its gates to the community-at-large is carried out every day in the Galilee thanks to the endless dedication of academics and administrators, talented scientists and doctors, innovative teaching methods and advanced research methods.
Today, 450 medical students and 190 graduate students are enrolled in the Azrieli Faculty of Medicine. Three hundred seventy-four students are currently active in the six hospitals affiliated with the Faculty, 114 of whom have already completed their studies and are preparing for their national medical exams. Many faculty members who have joined the Faculty of Medicine in recent years settled in the Galilee following relocation from abroad or from the center of Israel.
Graduates of the Azrieli Faculty of Medicine will take the Physician's Oath. The text of the Oath of the Hebrew Physician was composed by Prof. Lipman Heylprin, in honor of the first graduating class of the Hebrew University of Jerusalem Medical School in 1952.