21.01.2020 | כד טבת התשפ
Meet Omri Cohen
a third-year student at Bar-Ilan University's Azrieli Faculty of Medicine and President of the Medical Student Association of the Galilee.
Image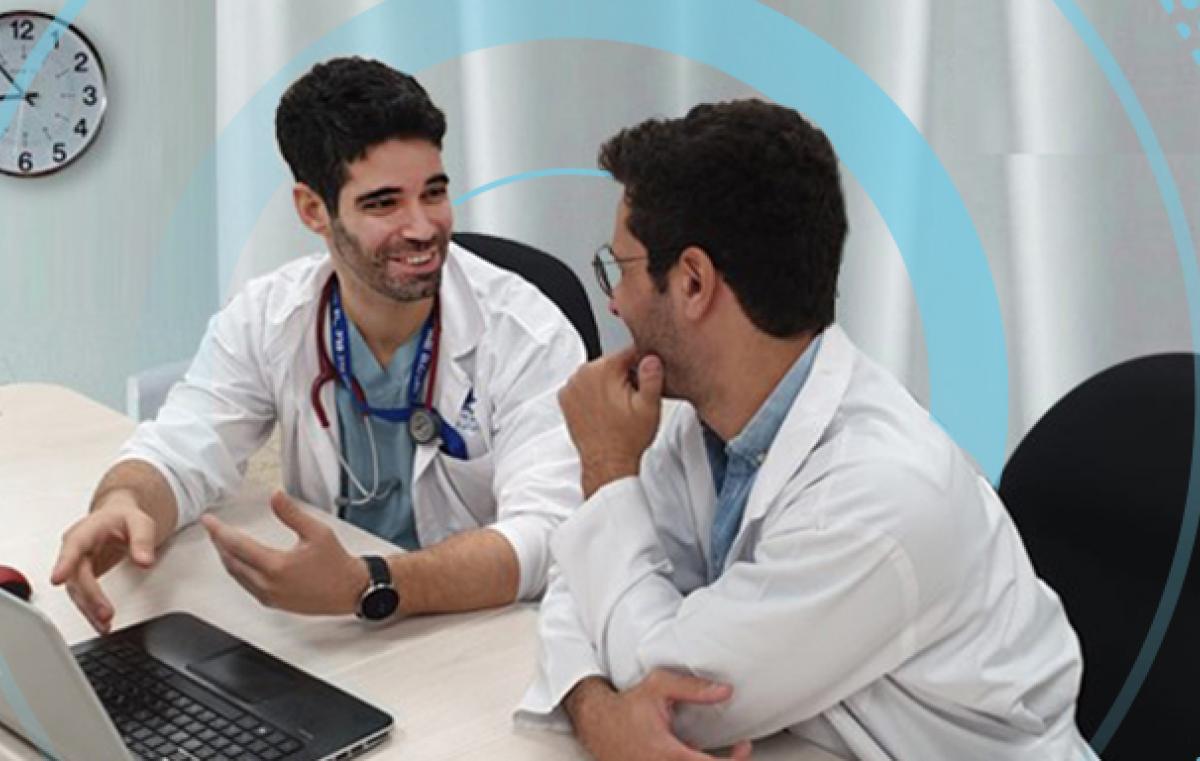 Meet Omri Cohen, 33, a third-year student at Bar-Ilan University's Azrieli Faculty of Medicine and President of the Medical Student Association of the Galilee. Born and raised in Petach Tikvah, the former lawyer and Israeli Navy Command and Operation Officer is enrolled in the Faculty's three-year MD study track for Israelis who completed three years of pre-clinical medical studies abroad. Glad to be back in Israel after attending medical school in Italy, Omri is engaged in clinical work at Safed's Ziv Medical Center – one of six area hospitals affiliated with the Azrieli Faculty.

One of 600 students at the Azrieli Faculty of Medicine, Omri was the BIU rep on the Israeli delegation to the General Assembly of the International Federation of Medical Students' Associations, held in Taiwan last August. "We were vastly outnumbered by the many delegations from Arab countries and there was also a vocal Palestinian group, but I think we had a very positive effect and it may have curbed attempts to boycott Israel," relays Omri. "We introduced ourselves as having served in the IDF and had discussions with activists from various nations, including Iran and Iraq, who initially seemed hesitant to talk to us. We were even invited to Morocco by one of the delegates."

Why I chose to study this area:
After initially earning a double bachelor's degree in law and government at IDC Herzliya and interning at a legal firm specializing in the area of medical negligence, I decided that my true passion is medicine. I began my medical studies in Italy and then, after three years, applied to Bar-Ilan University's Azrieli Faculty of Medicine. This is a wonderful program and the only one in Israel that enables Israeli students who began their medical studies abroad to return home. We don't feel like the odd ones out. I like the idea of studying in the Galilee and the national and Zionist vision of improving medicine in the periphery of Israel and, specifically, in the Galilee.

What I enjoy most at BIU's Azrieli Faculty of Medicine:
Because we are a small faculty of medicine and are engaged in intensive study, we feel like we're part of a family, of a cohesive community. We are close to the Faculty's academic and clinical staff. Everything is very open and we know each other on a first-name basis. I also like the quality of medical training. This academic year, we have already done three rotations in surgery and one in family medicine, and I have also worked on research projects for our dissertation concerning mental fatigue of medical students during their long, arduous training, and changes in cardiac muscle in people who have started a running regimen. And, of course, here in Safed, I just love the view of the Sea of Galilee and Mt Hermon.

Future Plans:
Next year, I will be doing a one-year internship at an Israeli hospital before officially getting my MD title. After that, I definitely plan to specialize in a surgical field. I like working with my hands. All of the surgical clerkships are very long – usually about six years – and it's a serious commitment. There are so many possibilities. I would like to stay in Israel in the long-run but I might consider accepting a fellowship to the US for the latter part of my surgical training.

My favorite corner on campus:
The small grassy area outside of the main building where one can relax – but I rarely have time to sit. With my very busy schedule, I'm constantly on the move from the hospital to the Faculty, where I study and teach, and mentor outstanding high school students from the periphery who hope to pursue a medical career. I also teach anatomy and physiology at Tel-Hai College, which is about an hour away from our own faculty.

What I will take with me from my Bar-Ilan University studies:
A sense of humility and a commitment to improving healthcare in the Galilee. Because the Azrieli Faculty of Medicine is situated in the periphery, we are exposed to different communities than what we would generally see elsewhere in Israel. Here there's a mix of Moslem, Druze, Christian and Jewish populations. We need to remember that we don't have all the knowledge and we must be able to look patients in the eyes without feeling superior or acting in a patronizing manner, but to be there for them. After spending three years in Safed, I am so much more aware of the need to upgrade the quality of medical care for the diverse populations in Israel's north.